Uncategorized
Loretta Lynn Celebrates 50th Anniversary of Iconic Track 'You're Lookin' at Country'
Oh, how time flies. Loretta Lynn is celebrating a very special 50th anniversary for her song, You're Lookin' at Country. One of the best songs in all of classic country music, the song is one of the most recognizable tracks from the country music star.
"Well I like my lovin' done country style and this little girl would walk a country mile/To find her a good ole slow talkin' country boy I said a country boy."
It was back in 1971 on the album of the same name when the song came out. Lynn dropped the song in May of that year. She wrote the song and took it all the way to #5 on the Billboard Hot Country Singles charts. Up in Canada, it made it all the way to #1 on the Canada Country Tracks chart.
Lynn celebrated the occasion.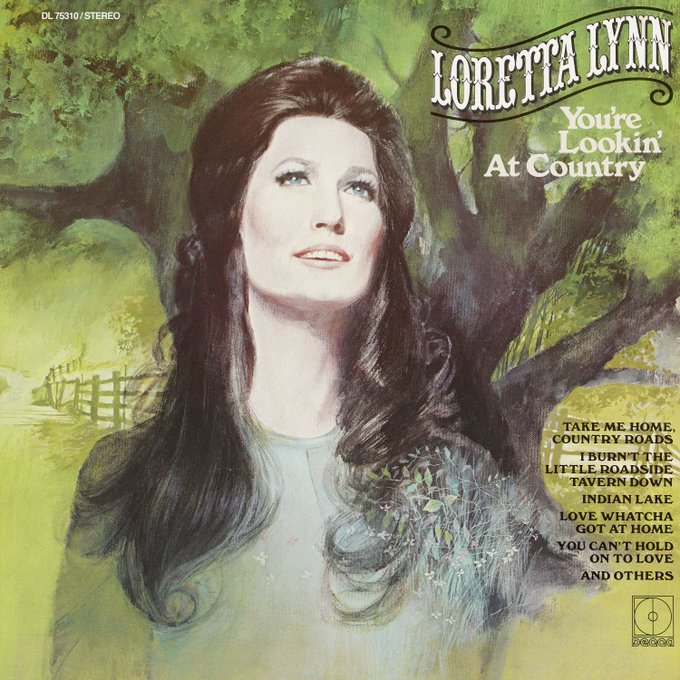 The song was inspired by the countryside of America. As Loretta Lynn traveled across America looking out at the open land while on tour. The meadows and hills she saw as she made her way through the country are what made her write the song. However, the song had to be a love song in order to sell, so, it was made a love song.
Since then, the song has become a classic in country music. In the tribute album to Lynn, Coal Miner's Daughter: A Tribute To Loretta Lynn, Carrie Underwood performed the song. Then, in 2014 Lynn and Kacey Musgraves got together at the CMA Awards to perform the tune. Truly timeless.
Loretta Lynn Embraces Never Retire Attitude
In her Twitter post celebrating the 50th anniversary of You're Lookin' At Country, she included the hashtag #neverretire. She has included that hashtag in previous posts. It is just how she embraces a hard-working attitude. All these years later, she is still working hard and determined to never retire.
Whether it is one more interview, one more video, or one more rerelease, she keeps things moving along. Loretta Lynn is one of the most iconic figures in all of country music. I know as a Kentucky guy, she means a whole lot to this state and also to the state of Tennessee.
Even at 89 years old, she turns 90 next April, it is remarkable and inspiring to see her doing all that she can still. She could have retired and gone away many years ago. However, that isn't how the country music star rolls. She is always finding the next project, the next thing, and is happy to keep working.
It was recently the 59th anniversary of Loretta Lynn's addition to the Grand Ole Opry. What a legacy she has left and continues to create for over 60 years.