Vin Diesel
Fast & Furious star responds to Dwayne Johnson and Vin Diesel feud
Are things still fast, still furious?
Fast & Furious star Ludacris has offered his two cents on the oft-discussed feud between Vin Diesel and Dwayne 'The Rock' Johnson, and he's chosen to be diplomatic about the whole thing.
Ludacris – who made his Fast franchise debut as Tej Parker in 2003's 2 Fast 2 Furious – admitted that the clash between the two co-stars is still "a delicate situation".
Speaking to US Weekly, Ludacris distanced himself from the "two grown men" and their drama. "All I can say is that, from what I understand, I know those are two grown men.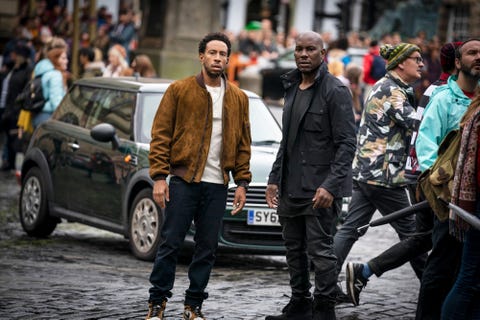 "I believe The Rock has spoken on that, and I don't want to speak for either one of them," he said, staying balanced. "I would leave it to whatever their words are and keep it that way, because it's a delicate situation."
The rapper-turned-actor's comments come after Dwayne Johnson recently addressed his off-screen relationship with Vin Diesel, revealing that he only agreed to return to the franchise if the pair could avoid sharing any scenes together.
"I wanted to forgo the drama," Johnson explained. "I thought that was the best thing to do. For everybody."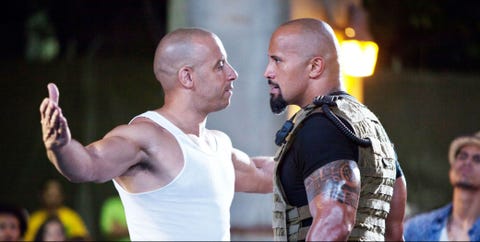 Despite the movie series' best efforts to keep Vin and Dwayne separate, a meeting was eventually called in a bid to clear the air. "I wouldn't call it a peaceful meeting," the Luke Hobbs actor recalled. "I would call it a meeting of clarity.
"He and I had a good chat in my trailer, and it was out of that chat that it really became just crystal clear that we are two separate ends of the spectrum. And agreed to leave it there."
The meeting in question was arranged following Johnson's later-deleted Instagram post that indirectly called Diesel a "𝓬𝓪𝓷𝓭𝔂 𝓪𝓼𝓼" and "chicken sh𝓲t".