Megan Fox
Here's What All 8+ of Megan Fox's Tattoos Mean
Here's What All 8+ of Megan Fox's Tattoos Mean
If there's anything out there that we know for sure Megan Fox and Machine Gun Kelly are big fans of (aside from each other, obviously,) it's tattoos. In the months since their romance has blossomed — and their many photos, videos, and interview quotes have subsequently taken over all of our Twitter and Instagram feeds — they've been rumored to get a few matching couples tattoos. While they have yet to confirm or deny some of them, what we do know is that Fox has her own collection of tattoos that includes at least ten pieces of ink that she's either publicly spoken about or shown in the past.
One of Fox's first tattoos was a portrait of Marilyn Monroe that she got on her right forearm when she turned 18, though the actress has since opened up about her decision to get it removed via laser treatments in the years following. "She was a negative person, she was disturbed, bipolar," she said in an interview, according to Marie Claire. "I do not want to attract this kind of negative energy in my life."
Fox has since built her collection with pieces that she's actually proud of, the most recent being one that MGK personally gave her. While being profiled by GQ in October, the couple gave each other matching tattoos that read "The darkest fairytale." Fox got hers on her forearm while MGK's is on his pelvis.
To take a look at more of Fox's tattoos and their alleged meanings, read ahead.
1. Marilyn Monroe
Before getting it removed in 2011, Fox had a tattoo of Marilyn Monroe, who was once her idol, on her forearm.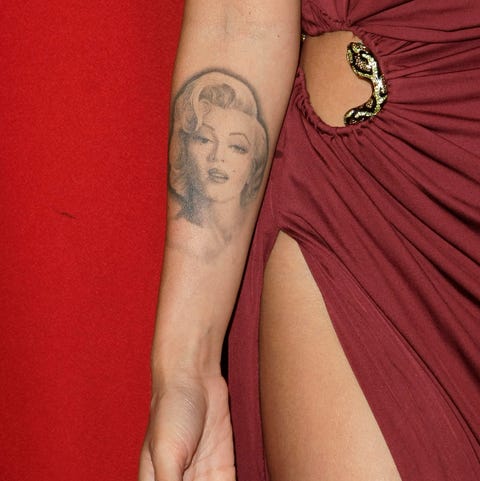 FLORIAN SEEFRIED
2.Chinese Symbol and Shakespeare Quote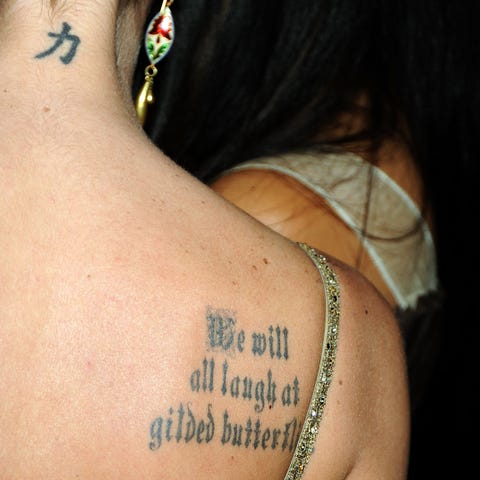 JEFF KRAVITZ
On her neck, Fox has a Chinese symbol for the word "strength," according to Body Art Guru. Below that on her right shoulder blade is a quote from Shakespeare's King Lear that reads "We will all laugh at gilded butterflies."
3. Poem and Quote Tattoos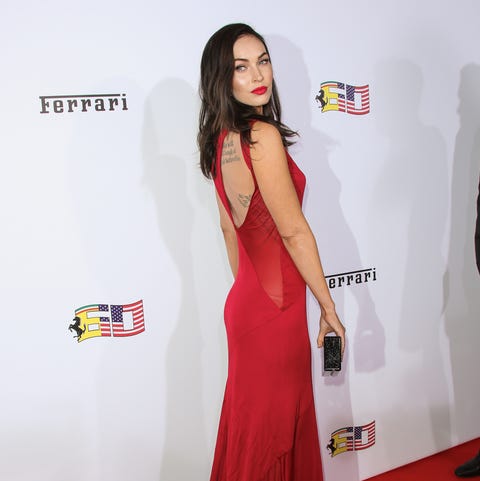 PAUL ARCHULETA
While they're not always visible in red carpet photos, two of Fox's lengthier pieces sit on both sides of her ribcage. One of them is a quote from Friedrich Nietzsche that reads, "Those who danced were thought to be quite insane by those who could not hear the music."
The other is allegedly a poem she once wrote herself: "There once was a little girl who never knew love until a boy broke her HEART."
4. Crescent Moon and Star Tattoo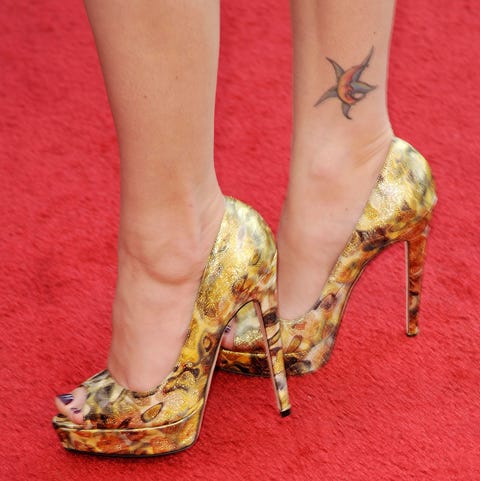 5. KEVIN WINTER
On the inside of Fox's right ankle is one of her oldest tattoos, a star with a crescent moon in the middle. She's never actually gone on record to explain the inspiration behind it, but crescent moons are typically thought to symbolize new beginnings.5Yin-Yang Tattoo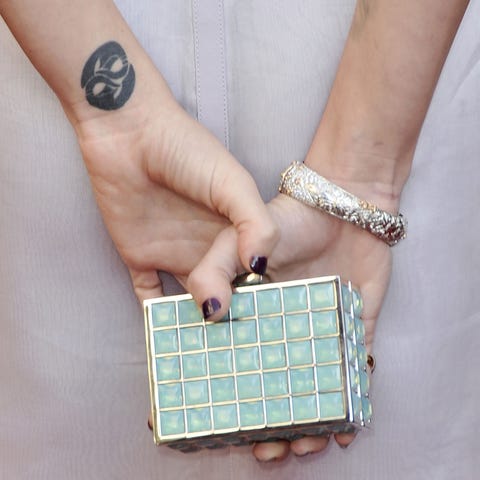 6. KEVIN WINTER
Another one of Fox's older tattoos is an all-black one that features two waves coming together to form a yin-yang, which is a Chinese symbol for balance.6Spanish Collarbone Tattoo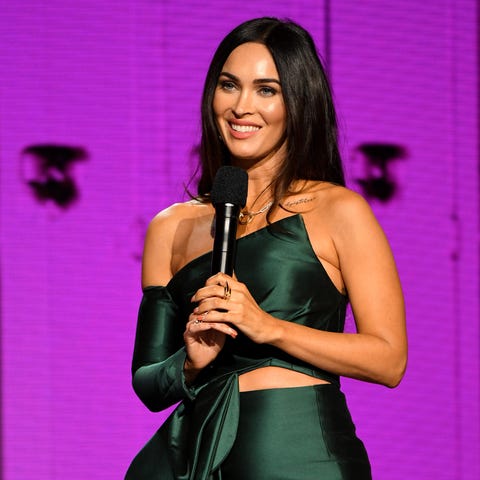 7. KEVIN MAZUR/AMA2020
After her appearance at the 2020 American Music Awards, fans noticed that Fox had debuted a brand-new collarbone tattoo on the read carpet. When viewed up close, the ink reads "el pistolero," which is Spanish for "the gunman," MGK's nickname for her.
In the soundbite featured on Kelly's song, "Banyan Tree (Interlude)," the couple can be heard having a brief conversation where Fox references the tattoo.
"That was four months ago, that we were right here, and I met you," she says. "That's not possible. You just got my initials tattooed on you, and I got your nickname tattooed on me."7Matching Quote Tattoo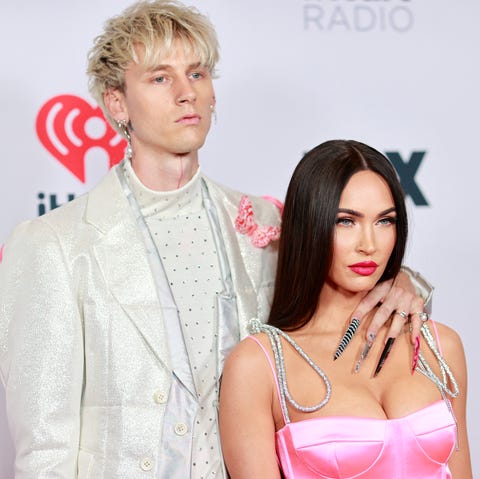 8. EMMA MCINTYREGETTY IMAGES
While being profiled for GQ, Fox and Kelly gave each other matching tattoos that say, "The darkest fairytale." They have yet to reveal what the tats actually look like or where the quote comes from, but our best guess is that it's a reference to their ever-adapting love story.