Angelina Jolie
Shiloh Jolie-Pitt Shock: Brad Pitt, Angelina Jolie's Daughter Flexes Her Talent In Dancing And She Has Moves
Shiloh Jolie-Pitt was caught on camera dancing and she has the talent to groove.
Shiloh Jolie-Pitt is probably the most popular child of Brad Pitt and Angelina Jolie.
She made waves when she joined her mom on the red carpet for the premiere of her superhero movie Eternals. But unlike her parents, Shiloh's interest seems to be not acting but dancing.
Shiloh Jolie-Pitt Got The Moves: Angelina Jolie And Brad Pitt's Child Is A Good Dancer
Shiloh Jolie-Pitt has been taking dance lessons. And from the look of it, her lessons worked because Brad Pitt and Angelina Jolie's eldest child was caught on camera dancing and there is no doubt that she has the talent to groove.
A TikTok user zoomed in on Shiloh during their dancing class to Jennifer Lopez's Get Right. She is partially recognizable in her signature black hoodie, sleek bun and Nike sneakers. The TikTok video immediately went viral.
The netizens who saw the video all agreed that Shiloh could dance.
"I can tell she got the moves hopefully, we'll see her dancing in front of the crowd," one netizen commented.
"It's a 'yes please' from all of us," another added.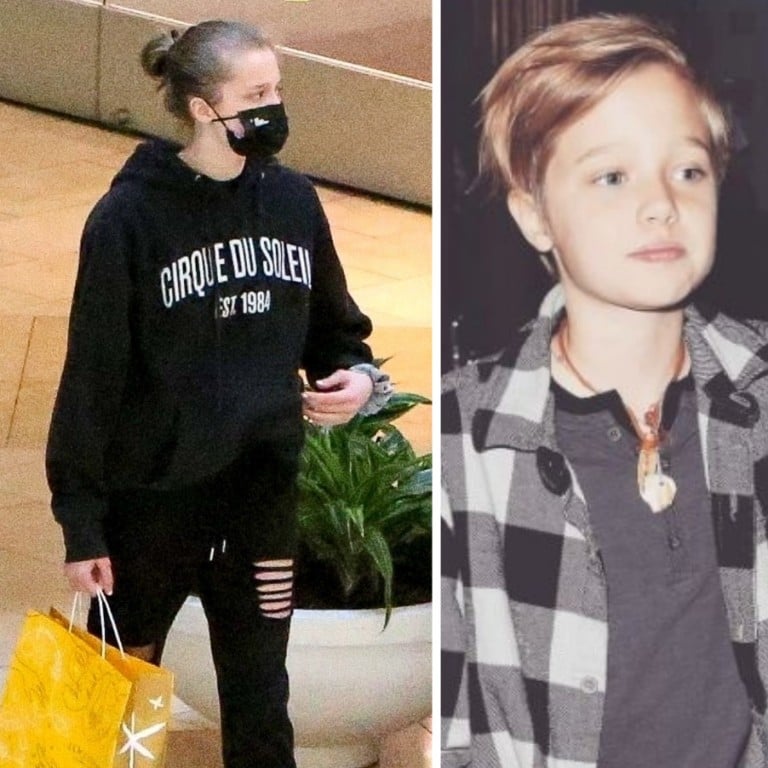 Meanwhile, some were also surprised after learning that Shiloh has a passion for dancing.
"Omg, I don't know that she loves to dance not until today," one wrote.
"Omg, I didn't know she's a dancer," a second user added.
"Ikr, she's been dancing for months and I just learned a few weeks ago," another wrote.
Brad Pitt And Angelina Jolie's Daughter Shiloh Jolie-Pitt Is A 'Natural Dancer'
An insider spoke with InTouch Weekly and shared Shiloh Jolie-Pitt's interest at present. The teenager is reportedly expressing herself in many ways and one is through dancing.
"Her main love right now is dance, and she's really good at it. She loves that she can feel the music, let go and be free, which is super important. She likes all styles of dance, but hip-hop and freestyle are her favorites," the source said.
Angelina Jolie and Brad Pitt's first biological child is reportedly a "natural dancer," and her parents are very proud of her.
Shiloh remembers the dancing routines with ease and performs them effortlessly. Jolie "loves [it] because she says that neither she nor Brad have that talent."
"Shiloh really can move. Angie and Brad are impressed, they couldn't be prouder," the insider added.
Stay tuned for more news and updates about Shiloh Jolie-Pitt, Brad Pitt and Angelina Jolie.