Kim Kardashian
Kim Kardashian fans think her latest Instagram caption is a subtle message to Kanye West
What does it mean, Kim?
The Kardashian-Jenner family love a cryptic Instagram message, from Kim K's mysterious Instagram Stories, to her quote-filled captions. And now, fans reckon Kim's latest Insta post holds a subtle message for ex Kanye West, too.
Posting a series of v glam shots on her grid, Kim can be seen wearing a killer combo of thigh-high stiletto boots, leggings, an oversized winter coat and, of course, huge sunnies. However, it's not the outfit drawing attention from fans this time around. Instead, they're focused on Kim's caption, which reads simply: "suit yourself".
Now, the caption may have made a little more sense if Kim was actually wearing a suit for the shoot. So, given the fact that an actual suit is nowhere to be seen, fans have been led to speculate that the caption might be referring to something else – particularly Kim's ex Kanye.
This content is imported from Instagram. You may be able to find the same content in another format, or you may be able to find more information, at their web site.
To recap, almost a year on from news that Kim had filed for divorce from Kanye, Ye has now been spending a lot of time with new girlfriend Julia Fox, and it all seems very intense. In fact, Kanye and Julia's second date consisted of a full-blown photoshoot, with Julia then penning an Interview essay about her and Ye's "instant connection" and their whirlwind romance.
Meanwhile, Kim has been firmly moving on with boyfriend Pete Davidson. However, fans still reckon her caption could be subtly directed at Kanye.
One follower tweeted branding the "suit yourself" caption "some sort of sub," i.e. a subtweet calling somebody out without naming them directly.
Another added, "I know this is double shade at Ye and also at Julia Fox … Perfect caption tbh." Meanwhile, others just loved the tone of Kim's caption full stop, with one writing, "Kim is so me…. 'Suit yourself'".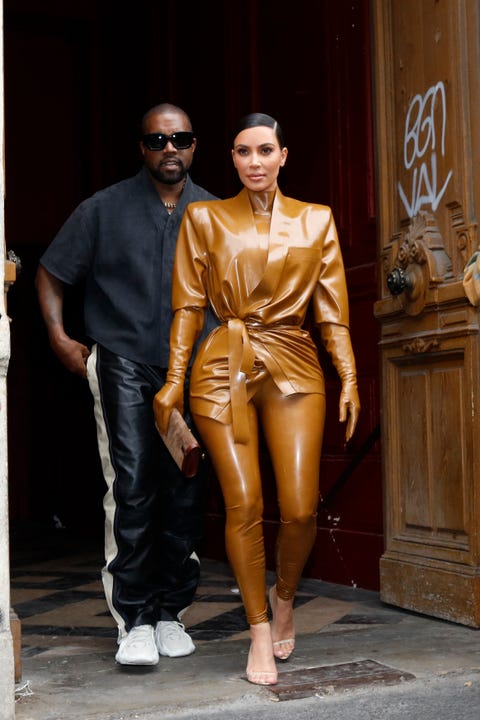 As for what Kim reportedly thinks about Kanye's relationship with Julia, a source told The Sun, "Kim thinks it's comical Kanye went from begging her to come back to showcasing his new girl all over the city within days. She knows it's not serious and is just typical hijinks from Kanye.
"Kim thinks it's another desperate attempt to make her jealous. She honestly doesn't care, she's very over him at this point, so his little game isn't working. All she cares about right now involving Kanye is raising their four kids and making sure they have a happy life, that's it."