Gigi Hadid
Bella Hadid and Gigi Hadid share 'Ramadan time' picture with father Mohamed Hadid
Bella and Gigi Hadid's father Mohamed Hadid broke his fast with his daughters.
Taking to Instagram, Mohamed Hadid, shared a picture from Iftar with his daughters.
Bella Hadid posted the photo on her Insta story with caption, "Ramadan time."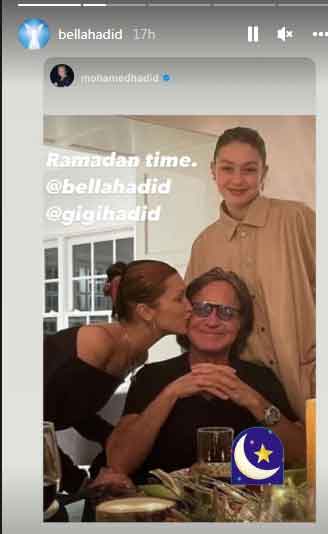 Mohamed Hadid is a Palestinian born businessman and father of supermodels Bella, Gigi and Anwar Hadid.
Bella Hadid is known as a staunch supporter of the Palestine's independent movement  and she often raises her voice against Israeli occupation of Palestinian lands.