Kylie Jenner
Kylie Jenner Is No Longer the Highest-Paid Celebrity on Instagram
For two years straight, Kylie Jenner was the top-earning star when it came to Instagram, racking in an average of $1.27 million per sponsored post.
Though she's still making top-dollar for her posts today, it turns out that the makeup mogul's earnings slightly dropped, and she is no longer the highest-paid celebrity on Instagram. Instead, the honor has now gone to another famous influencer who just so happens to be the highest-paid actor in Hollywood.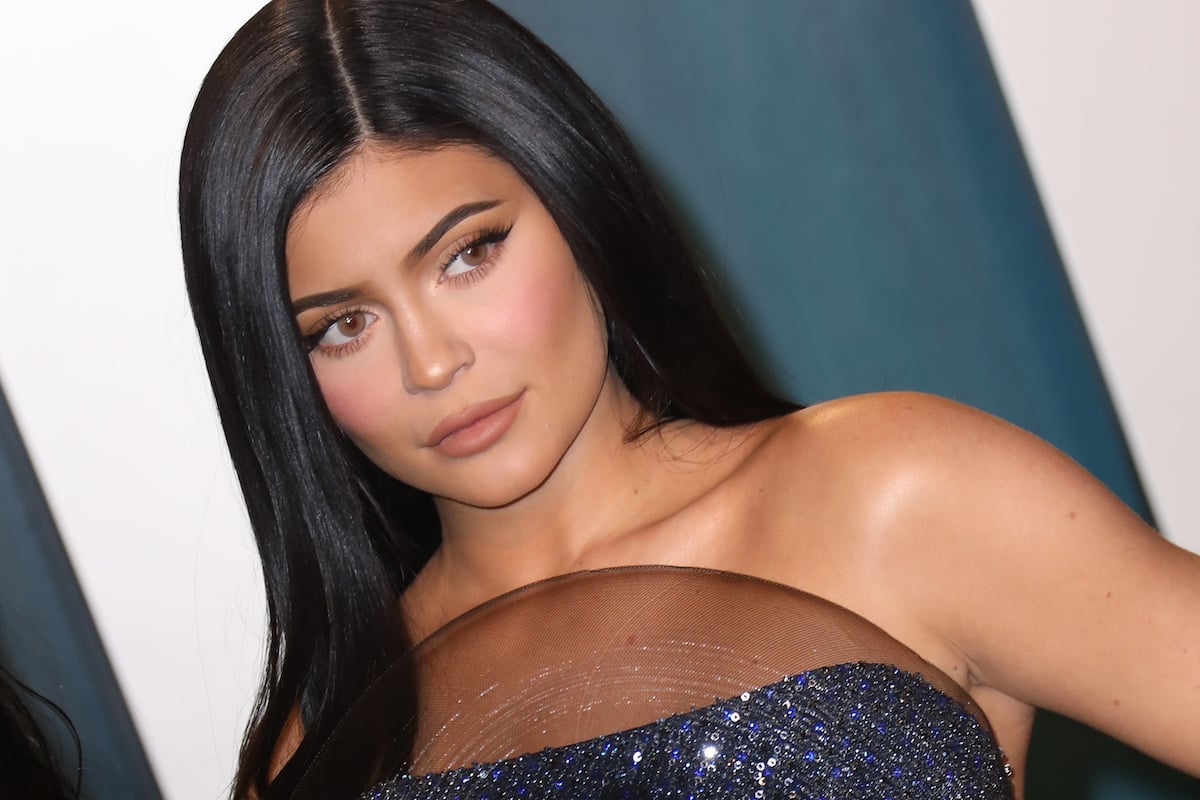 Kylie Jenner's average estimated earnings dropped after Forbes controversy
For the past two years, Jenner has held the title of the "youngest self-made billionaire" in the world. Though many argued the "self-made" aspect, no one really questioned Jenner's massive net worth, considering her lucrative beauty business, involvement in Keeping Up With the Kardashians, and her lavish lifestyle.
But in May 2020, Forbes, who donned the makeup mogul the "youngest self-made billionaire," revoked her billionaire status after accusing her of falsified official tax documents and lying about her wealth.
In a shocking report entitled "Inside Kylie Jenner's Web Of Lies — And Why She's No Longer a Billionaire," Forbes claimed that Jenner and her mother, Kris Jenner, inflated the success of her beauty company, Kylie Cosmetics. They also alleged that the makeup mogul isn't as well-off as she'd led everyone to believe.
"Kylie's business is significantly smaller, and less profitable than the family has spent years leading the cosmetics industry and media outlets," the outlet reported.
After re-evaluating her yearly earnings, Forbes estimated that Jenner's actual net worth is just under $900 million.
Nearly two months after Forbes published that scathing report, Jenner found herself losing another title she's held onto for years: the No. 1 Highest-Paid Star on Instagram.
According to Hopper HQ's fourth annual Instagram Rich List, the makeup mogul no longer holds the top spot as her estimated earnings per post fell 22% following the Forbes controversy.
Instead of making around $1 million per post as she did before, Jenner now earns an estimated average of $986,000, landing her in No. 2 spot in Hopper HQ's rankings.
Dwayne "The Rock" Johnson is now the highest-paid star on Instagram
After calculating how much celebrities made per Instagram post for 2020, Hopper's HQ has crowned its newest top-earning star.
According to Hopper, Dwayne "The Rock" Johnson is now the No. 1 highest-paid star on Instagram. Apparently, the actor is the only star who makes more than $1 million per post on average.
Footwear News reports that Johnson's estimated price per Instagram post has grown 15% since last year when he earned an average of $882,000, coming in at No. 6 on Hopper's Instagram Rich List.
As a partner of American fitness apparel manufacturer Under Armour, Johnson often shares posts promoting shoes, apparel, and headphones under his Project Rock line. He also endorses Teremana Tequila with his 188 million Instagram followers.
Right under Johnson and Jenner on Hopper's Rich List is soccer player Cristiano Ronaldo, who earns an estimated $889,000 per post.
Jenner's older sister, Kim Kardashian West, nabbed the fourth spot on the list for the third straight year, racking in an estimated average of $858,000 per post.