Gal Gadot
Shazam 2: New Look at Gal Gadot's Wonder Woman Cameo Revealed (Low-res)
For those excited for Wonder Woman's cameo in Shazam! Fury of the Gods, new footage has been uncovered that teases the superhero's role in the Zachary Levi-led film.
Princess Diana's part in the movie was actually first witnessed earlier last year in footage shown to fans in attendance at CinemaCon 2022, though it was much later when the general audience got to see part of the same snippet.
With Fury of the Gods right around the corner, the rush of promotional material is giving fans additional bits and pieces of Gal Gadot's rumored Wonder Woman appearance in the movie.
A New Look at Wonder Woman
A new TV spot released by Warner Bros. for Shazam! Fury of the Gods gave fans a better look at Wonder Woman in the film.
The cropped screencaptures are low-resolution, and it is hard to make out any details, but it seems clear that Wonder Woman is standing among what looks to be the Shazam Family.
For those who can't spot her, she is standing to the right of the group, possibly holding that important glowing staff emphasized throughout the various promotional material.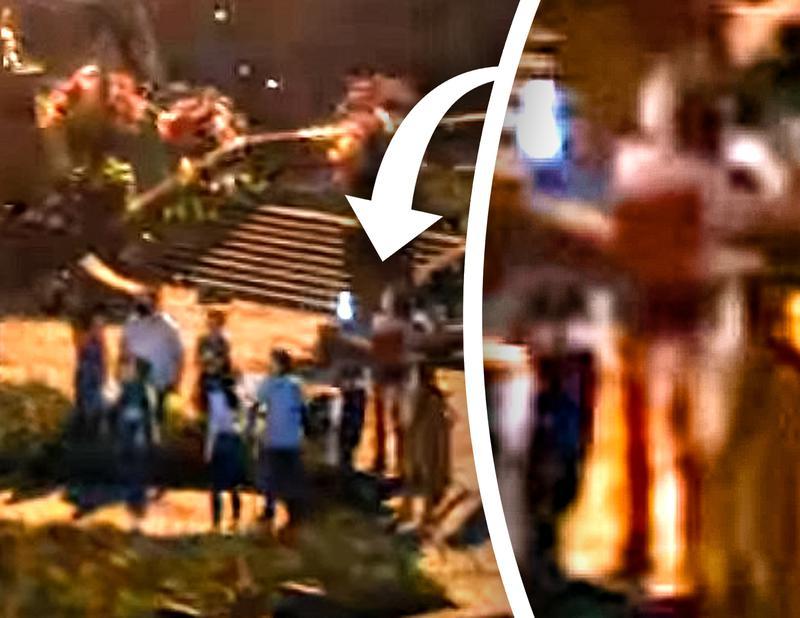 This scene has actually been shown off before. Some previous footage showed off Wonder Woman's bracers, magical staff in hand.
The last time the Amazonian was seen on screen, she was her new vibrant get-up in Wonder Woman 1984.
The whole TV spot can be seen below.
What's Wonder Woman Doing in Shazam?
Despite not being able to see her face, the above footage showing off Wonder Woman sure does look like Gal Gadot in her iconic costume.
Fans were originally thrown off the scent when an official press release for the movie actually revealed that actress Taylor Cahill will be playing "Fake Wonder Woman".
However, more recently, director David F. Sandberg teased that it might very well be Gadot. Despite her third film being canceled, it looks like the actress isn't done with the DCU yet.
The big cameo from the first Shazam! film, Superman, didn't get the same privilege, as Henry Cavill was nowhere to be seen.
While Gal Gadot's future as Wonder Woman looks bleak, she at least has a strong chance of also appearing in The Flash. Newly revealed Funko Pop! figures show Princess Diana among all the other characters in the movie.
However, another rumor states she was removed from the project. Fans will have to wait until The Flash arrives in theaters on June 16, 2023.
As for Billy Batson and his family, Shazam! Fury of the Gods hits theaters on March 17.