Scarlett Johansson
Why Michael Che Isn't Volunteering to Babysit Colin Jost and Scarlett Johansson's "Adorable" Baby Boy
Michael Che has officially met Colin Jost and Scarlett Johansson's baby boy—but the SNL star might not be volunteering for babysitting duties just yet.
Michael Che might wait a few years before babysitting Colin Jost and Scarlett Johansson's son.
During a Monday, Nov. 8, interview on The Tonight Show, the Saturday Night Live cast member gave his Weekend Update co-anchor and the Black Widow star's son Cosmo a rave review, calling him a "cute kid."
However, cute baby review aside, the 38-year-old comedian needs his friend's bundle of joy to do a little bit more. "Babies are fun for like a second," he quipped to host Jimmy Fallon about his initial meeting with Cosmo. "You know they don't do much after you've looked at them and they just staring at you trying to keep their head on straight. It's like 'get this wiggly thing away from me.'"
Though Michael does admit, "It's an adorable baby. It's Colin and Scarlett's baby together."
When asked about potentially babysitting Cosmo, Michael might be open to it, but parents have to be open to his style of caretaking.
"I don't like babysitting," he revealed. "I'm actually a great babysitter if you guys are interested. I've been babysitting my whole life. I have nieces and nephews that are like three years younger than me. I've been babysitting them since they were babies. Since I was a baby, actually."
Michael's secret trick, "I just let you cry until you're sleepy."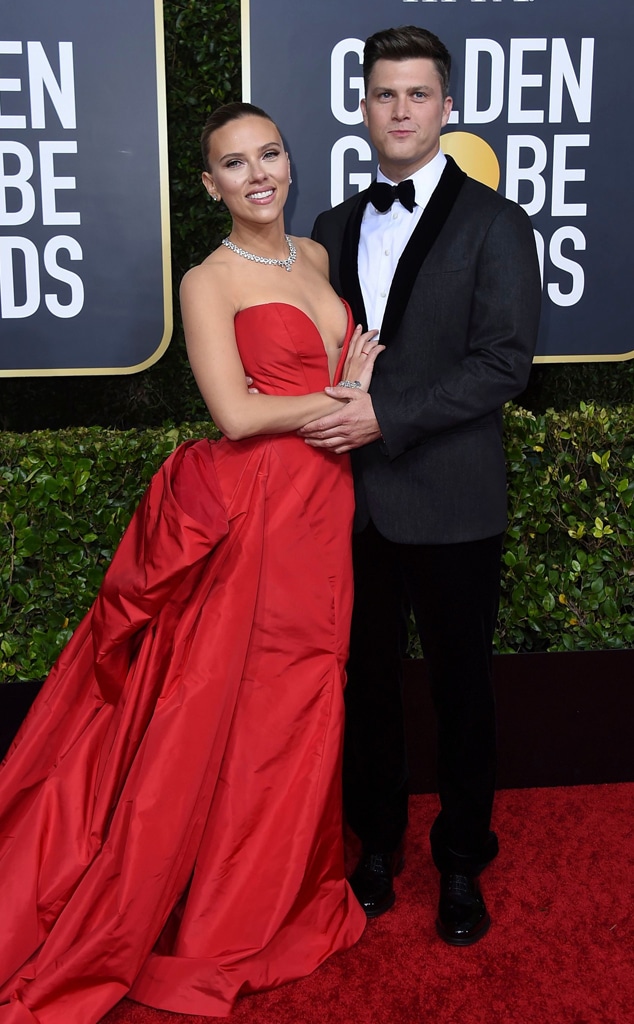 In August, Colin, 38, confirmed that he and Scarlett, 36, welcomed their son with a special Instagram post. "ok ok we had a baby. His name is Cosmo. We love him very much," the first slide of the Instagram announcement read. "Privacy would be greatly appreciated. For all inquiries please contact our publicist @chethinks."