Angelina Jolie
Shiloh Jolie-Pitt Heartbreak: Brad Pitt And Angelina Jolie's Daughter More Likely To Be A Model Than Actor; No Future For Acting?
Shiloh Jolie-Pitt more likely to be a model than actor like Brad Pitt and Angelina Jolie.
Shiloh Jolie-Pitt is very popular, being Brad Pitt and Angelina Jolie's first biological child. However, while her parents are great actors, a recent survey suggested that she might not follow in their footsteps.
Shiloh Jolie-Pitt Future Career: Will Teenager Likely Follow Brad Pitt, Angelina Jolie's Acting Profession
Shiloh Jolie-Pitt has captured the world's attention from the day she was born. The attention toward her intensified when she started accompanying her mom Angelina Jolie in various red carpet events.
The 15-year-old isn't in a rush to stack her portfolio. However, fans couldn't help but discuss her future career.
Nicki Swift surveyed 617 participants asking them, "What career do you see Shiloh Jolie-Pitt taking on?"
The majority of the respondent, 33.87%, believed that Shiloh could be a model just like her mom. The Maleficent star was a teen model, herself. When she was 16, HuffPost described her as someone "destined for stardom."
The result wasn't surprising because Shiloh has the looks and height to be a model. However, some were wondering why the top choice wasn't acting given both of her parents are great actors.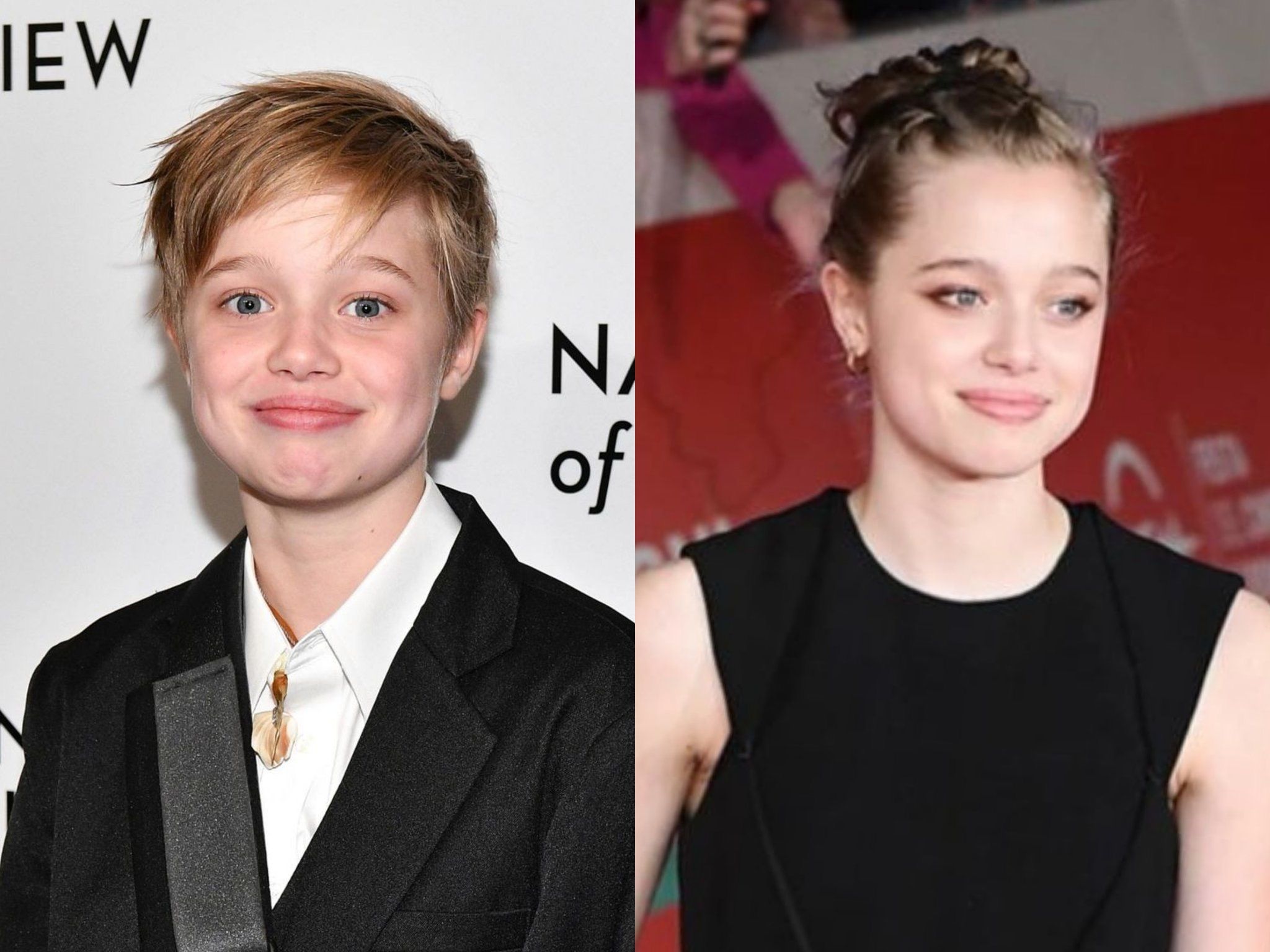 The result doesn't mean that she has no future for acting, though. Many were convinced that she could be an actor like her parents. About 33.55% voted that she would follow Pitt and Jolie's acting biz.
Meanwhile, 23.34% were convinced that Shiloh could follow her parents' philanthropic passions professionally. There is already a charity named after her — Shiloh Wildlife Sanctuary — in Namibia, where she was born. The sanctuary cares for elephants and rhinos who have fallen victims to poaching or abuse, People reported.
"Her face lit up when she saw the sanctuary for the first time," an insider said about Shiloh Jolie-Pitt's reaction when she visited the place.
Only 9.4% of the respondents were convinced that she would pursue dancing as her career despite her dancing videos that went viral on TikTok.
Shiloh Jolie-Pitt Forced To Take Dancing Lesson By Mom Angelina Jolie?
Shiloh Jolie-Pitt shocked many fans when she wore dresses at the Eternals premiere. She did it multiple times when the Marvel superhero movie premiered in various countries.
An unnamed insider told Life & Style that Angelina Jolie allegedly forced her daughter to wear dresses after she got everyone talking when she wore a frock for the first time. The insider added that it was also Jolie who wanted Shiloh to take on dancing classes.
"Brad let Shiloh be herself, but her mom has forced her to take dance lessons and wear dresses. It seems Angie wants her to testify against her father. It's an awful position to be put in, but Angie is on the warpath when it comes to Brad," the anonymous tipster said.
However, one should take the report with a grain of salt. If it was true that Jolie persuaded Shiloh to take dancing classes it's probably because she saw Shiloh's talent in dancing.
The TikTok videos taken during Shiloh's dancing class where she showed off her moves seemed to suggest otherwise. In the clip, she appeared to be enjoying her dancing lessons.
Stay tuned for more news and updates about Shiloh Jolie-Pitt, Brad Pitt and Angelina Jolie!