Angelina Jolie
7 famous mums and daughters who share clothes, from Zahara Jolie-Pitt in Angelina's Elie Saab gown and Harper in Victoria Beckham's dress, to Gigi and Bella Hadid raiding Yolanda's wardrobe
Shiloh Jolie-Pitt wasn't the only one who stunned at the Eternals Los Angeles premiere – Zahara donned a dazzling Elie Saab gown that her mum wore to the 2014 Oscars
Other A-listers taking a sustainable approach to fashion include Gigi Hadid, Kim Kardashian, British royal Kate Middleton, Victoria Beckham and Ivanka Trump
Actress and mother-of-six Angelina Jolie has long been a sustainable fashion advocate – which she recently spoke about to British Vogue – and she proved that at the Los Angeles premiere of Eternals by lending her 2014 Oscars Elie Saab gown to her daughter, Zahara.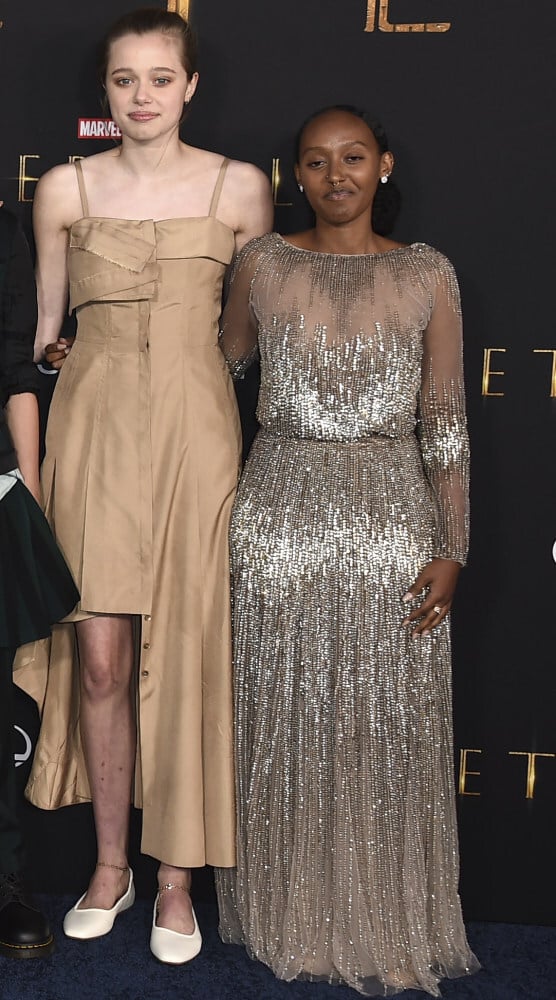 In an interview with British TV programme Lorraine, Jolie revealed that Zahara wore her dress because she wants to promote sustainability. "I think a lot of families are having conversations about sustainability and while we haven't made the full jump with all things in our fashion, we can upcycle or explore vintage, or look at what we already have and make something of it," Jolie said.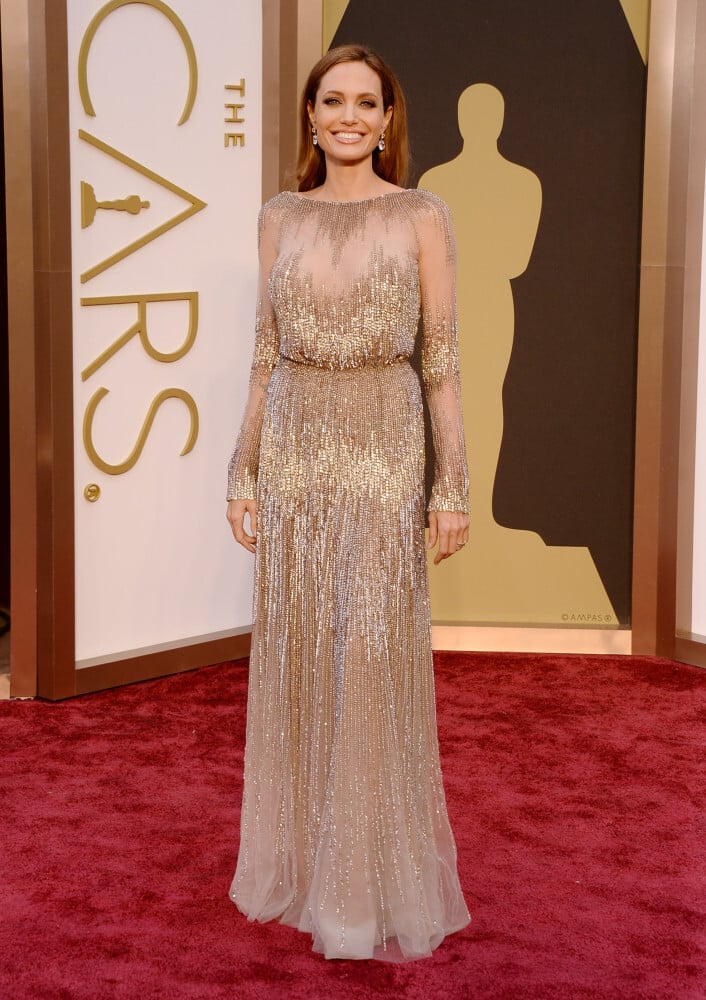 Angelina Jolie attends the Oscars held at Hollywood & Highland centre in March 2014, in Hollywood, California. Photo: Getty Images/Elie Saab
But aside from Jolie, which other celebrity mums share clothes with and pass dresses to their kids? STYLE rounds up the celebrity daughters who replicated their mum's outfits – and maybe even wore them better.
Harper and Victoria Beckham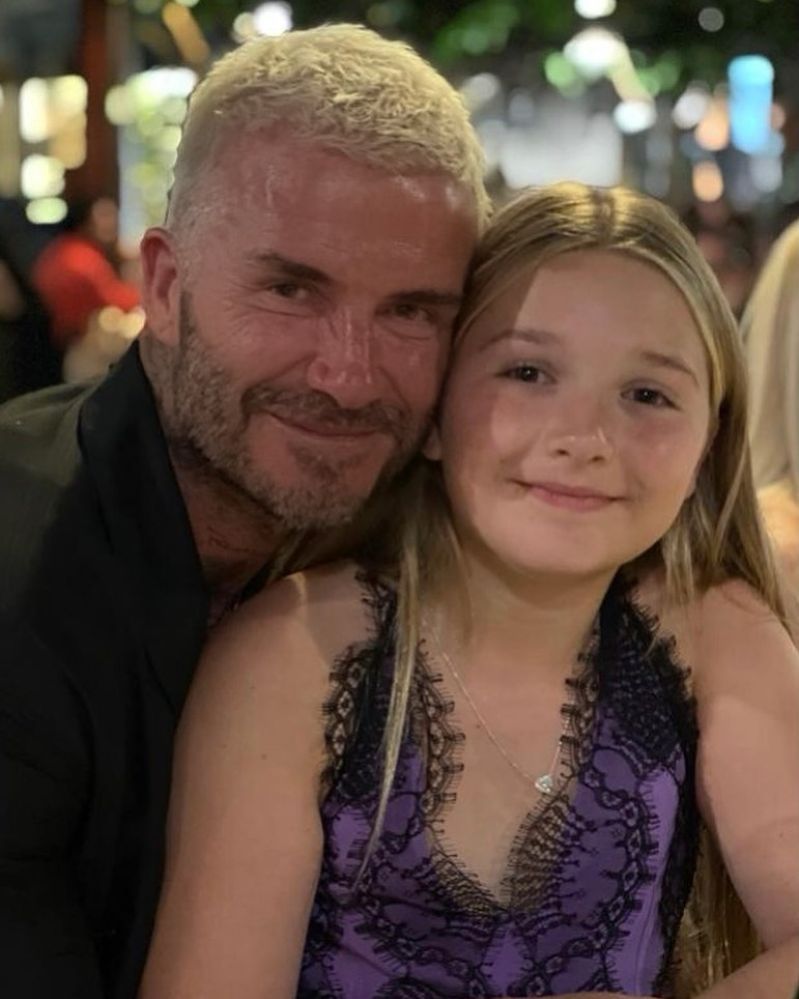 Harper Beckham with her father, David. Photo: @victoriabeckham/Instagram
Last July, Victoria shared a snap of now-10-year-old Harper smiling alongside her father, David. In the photo, Harper wore a woven silk jersey lace cami dress from Victoria's eponymous fashion line, according to People. On the Moda Operandi website, the dress was originally priced at US$2,350, and then slashed to US$1,410 before selling out.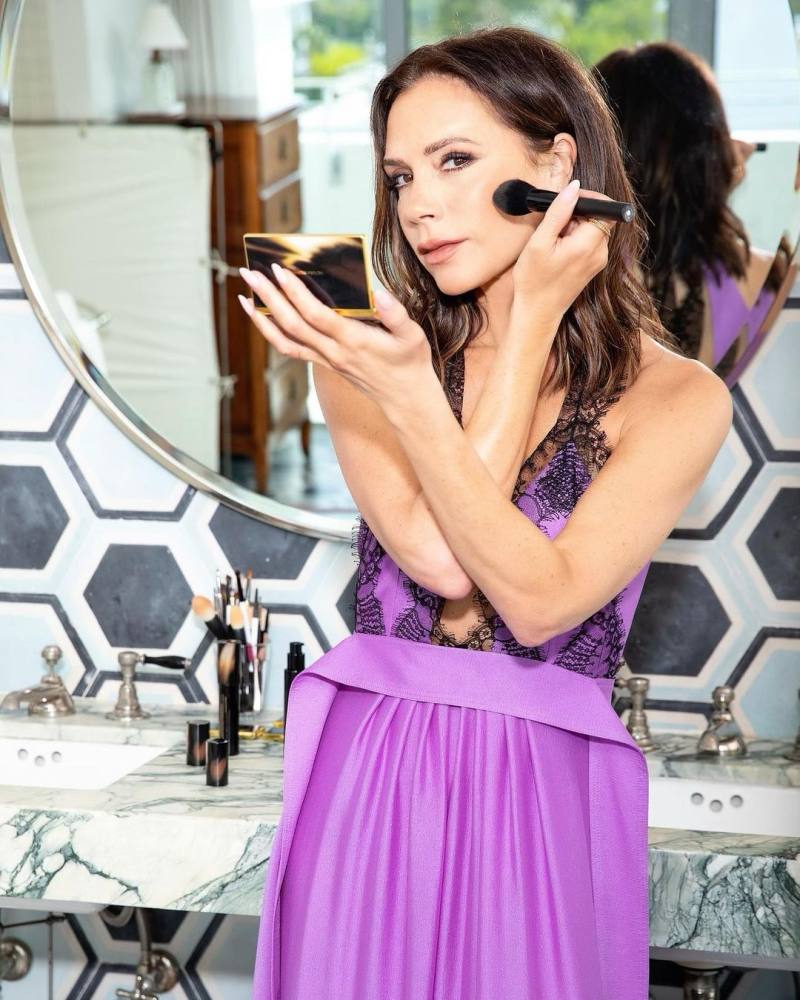 Victoria Beckham wore the same dress to promote her beauty line in 2020. Photo: @victoriabeckham/Instagram
Last May, Victoria wore the same dress as she promoted her beauty line, Victoria Beckham Beauty.
Gigi, Bella and Yolanda Hadid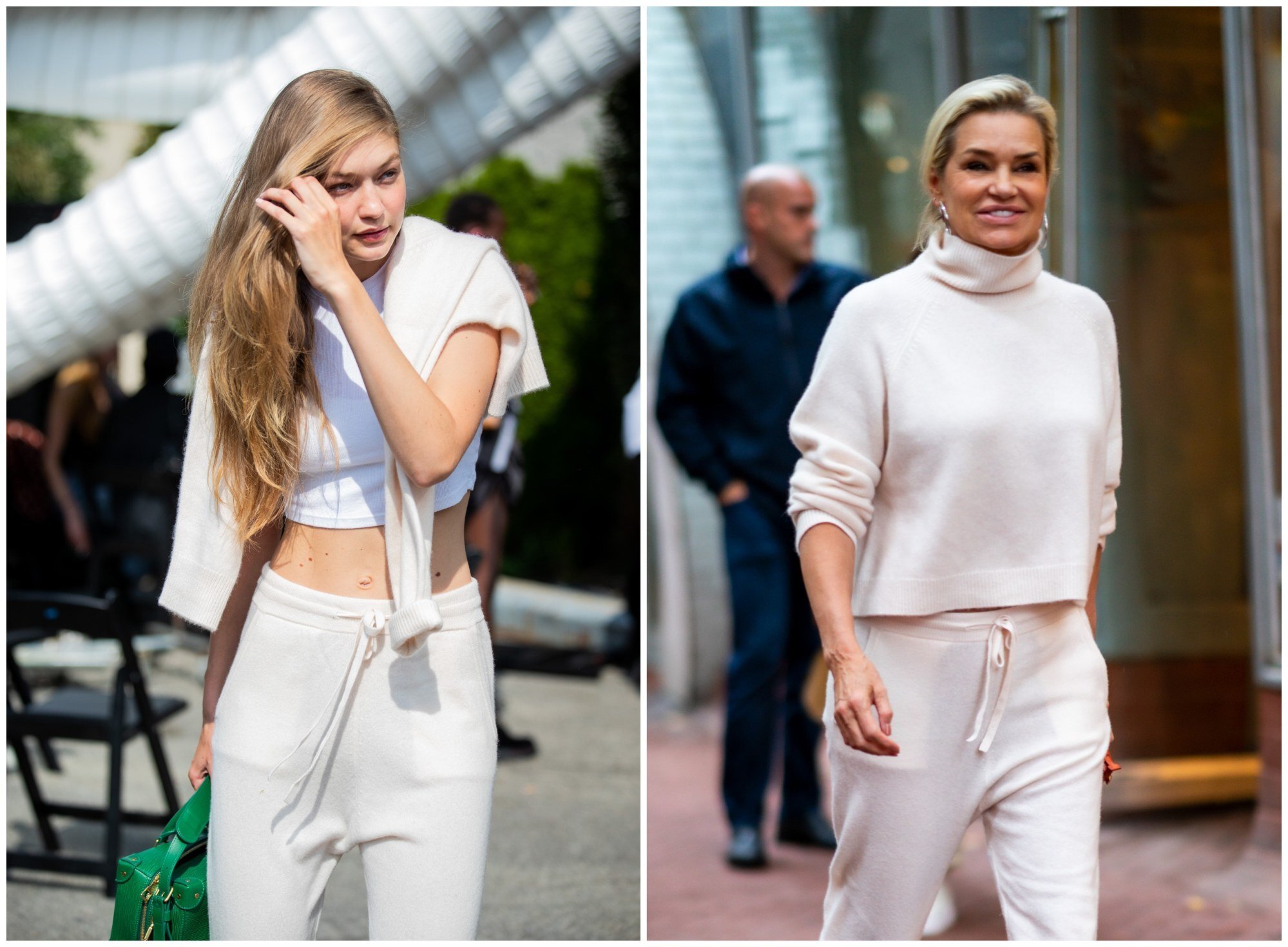 Gigi and Yolanda Hadid have shared the same outfit. Photos: Getty Images
Gigi and Yolanda Hadid were photographed wearing the same ensemble in 2019, but each had their own spin. Gigi wore the luxury cashmere set from Naked Cashmere during New York Fashion week, but paired it with a sporty cropped tee and an emerald green box bag, according to Seventeen. Four weeks later, Yolanda was spotted in the same outfit, but this time, she finished the look with silvery hoops and sneaker-boots.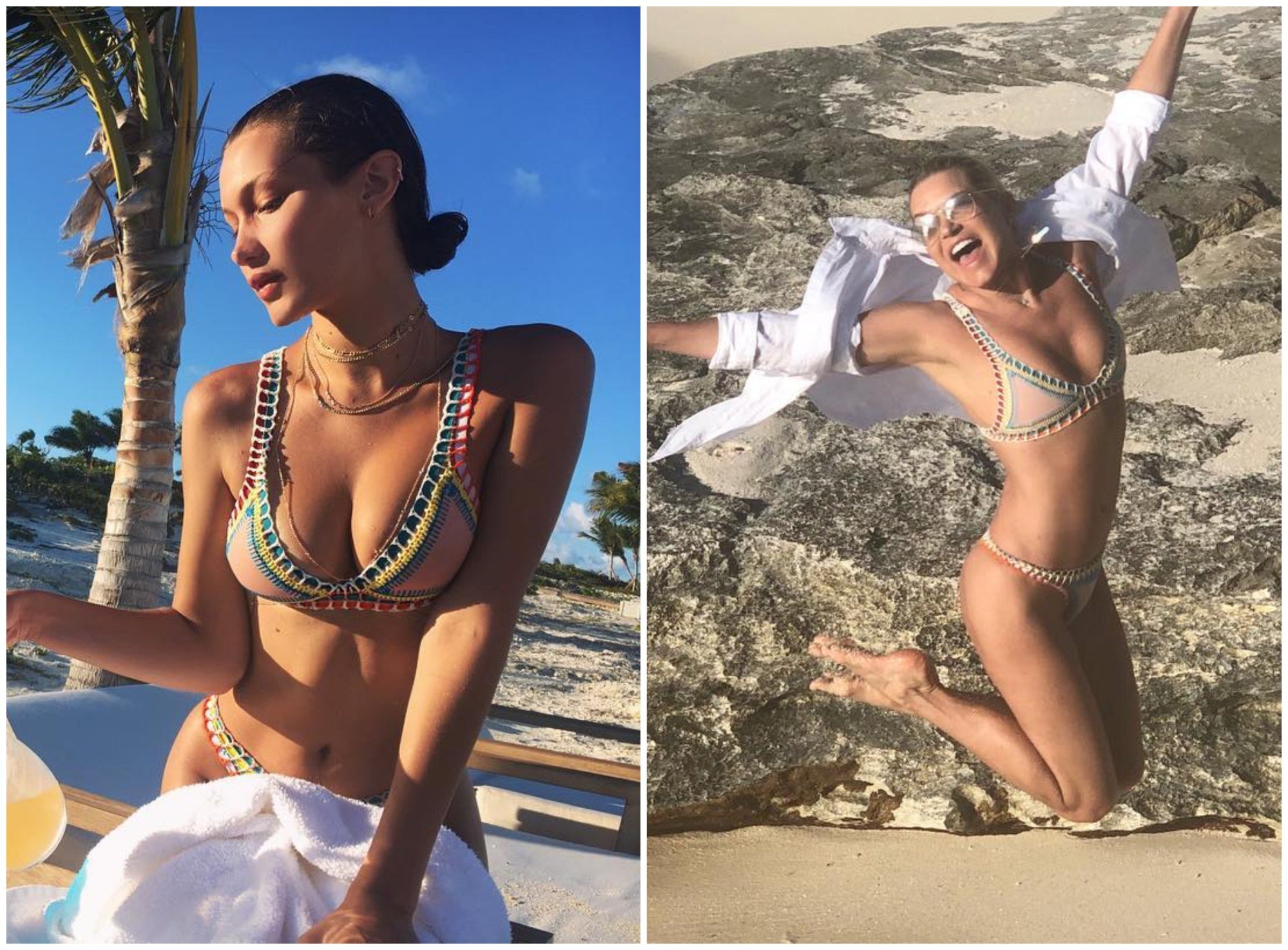 Bella and Yolanda Hadid posted pictures wearing the same bikini in 2016 and 2018. Photos: @bellahadid, @yolanda.hadid/Instagram
In 2016, Bella posted a photo of herself wearing a multicolour woven bikini while pouring drinks on a beach, according to InStyle. Two years later, Yolanda shared a picture of herself jumping in the same bikini, showing off her impressive figure.
Kim Kardashian and Kris Jenner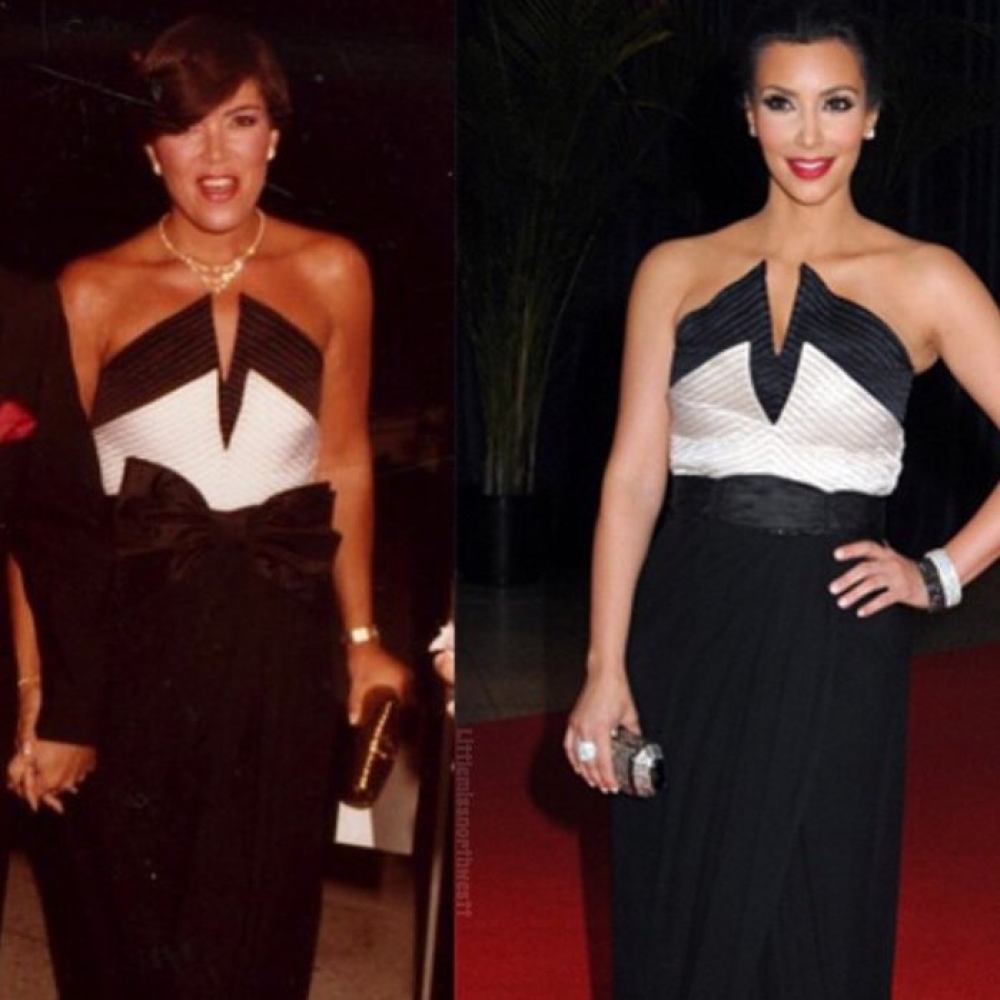 Kris Jenner and Kim Kardashian wore the same dress. Photo: @krisjenner/Instagram
Kris Jenner has often been spotted wearing her daughters' clothes, publications like Page Six and Showbiz Cheatsheet have reported, but this time the tables have turned.