Megan Fox
Someone Get Megan Fox A Guest Spot On "Euphoria," Because Her AP Lit Professor Look Is A+
Euphoria has trended on TikTok all week long. As people stepped into "classroom" attire inspired by students at the HBO drama's fictional high school, where pesky dress codes don't exist and kids express their exceptional styles freely, Megan Fox tossed an outfit idea of her own into the mix.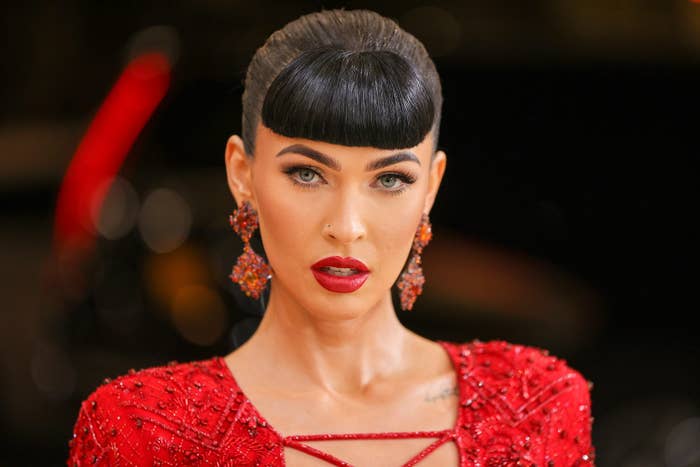 We're not keeping score, but if participating in this social media fad were an exam, then Megan passed with flying colors.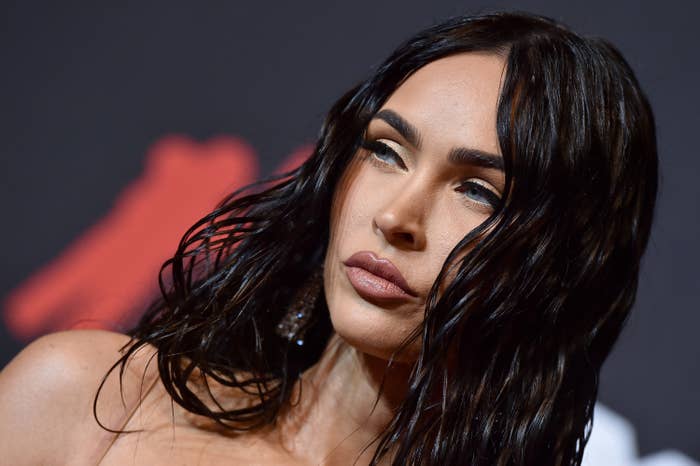 The actor presented her fashionable application for a spot on Euphoria High's payroll via an Instagram carousel, which included several photos of her wearing a gray pantsuit and heels.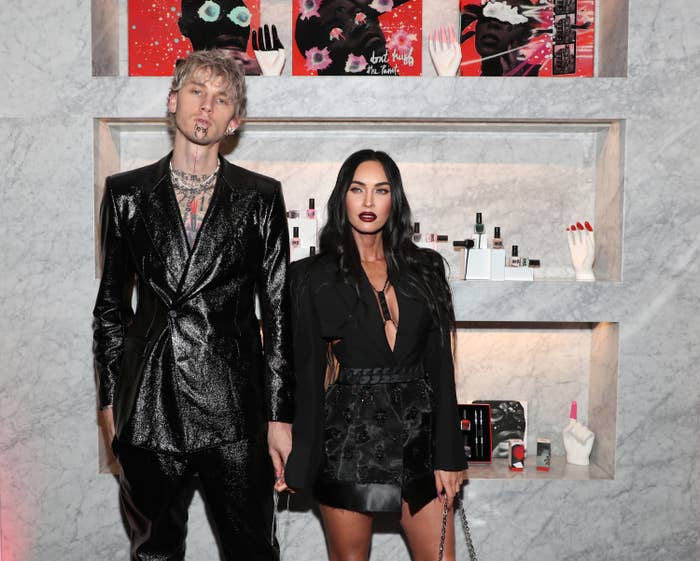 And since her post came on the heels of Megan's recent engagement to Machine Gun Kelly, she also took the opportunity to show off her controversial and potentially non-removable ring.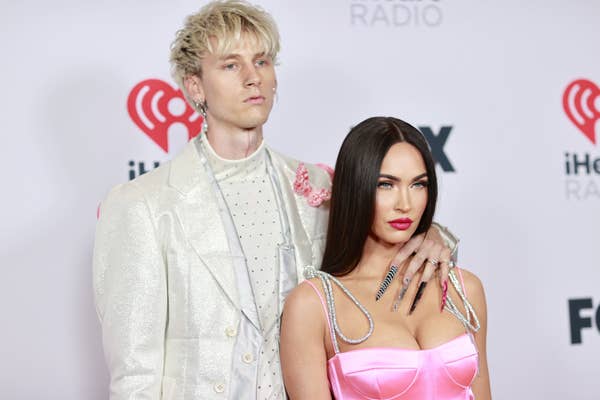 "If I were the AP Literature teacher at Euphoria High," Megan captioned the Instagram snaps.