Angelina Jolie
Angelina Jolie And Zahara Jolie-Pitt Are The Picture Of Mother-Daughter Goals, Again, At This Capitol Hill Press Conference
We were treated to Angelina Jolie and Zahara Jolie-Pitt's palpable mother-daughter magic on red carpets from Los Angeles to Rome last fall, when the star and her 17-year-old appeared together at various Eternals premieres and an award ceremony.
Well, Zahara showed support for Angelina at another event yesterday. As you can see, this one did not take place in Hollywood.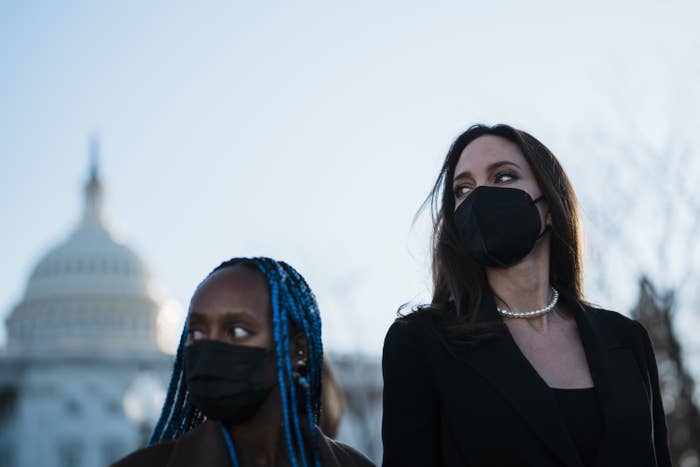 The women stepped out hand-in-hand on Capitol Hill, where Angelina — who's an activist in addition to actor, and has served as special envoy to the UN High Commissioner for Refugees since 2012 — spoke at a press conference advocating for the renewal of the Violence Against Women Act.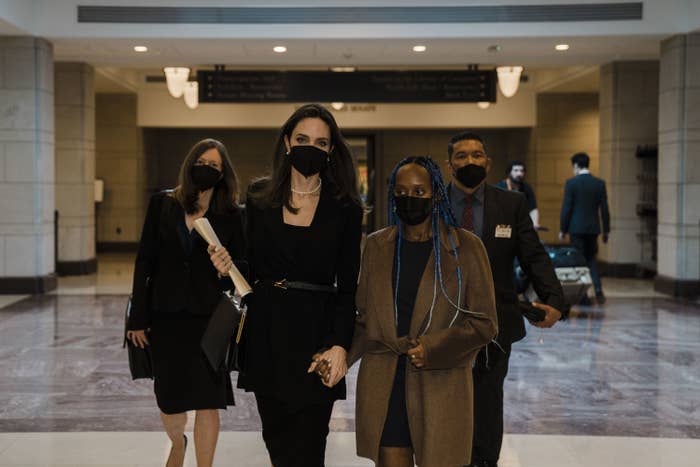 The press conference came as Senators formally introduced the Violence Against Women Reauthorization Act, a bipartisan bill that would restore laws previously established to protect abuse survivors nationwide.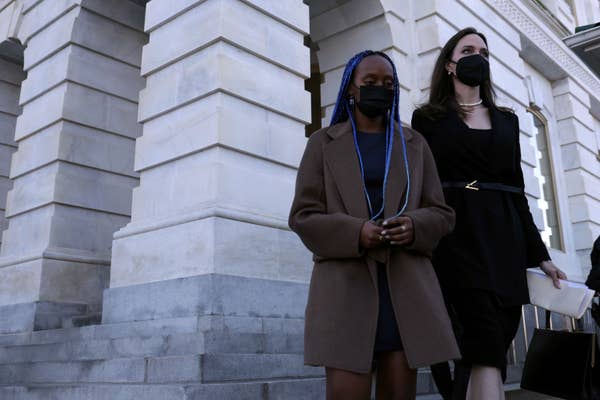 Before accompanying Angelina to the press appearance itself, Zahara helped her prepare to give remarks. We know this because Angelina posted a photo of them looking over what appeared to be a printed copy of her speech on social media, and said she was happy to have Zahara by her side "to share in the advocacy."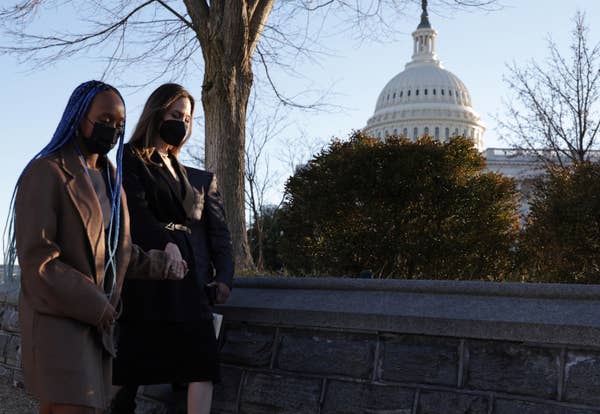 "Heading into the Senate's introduction of the Violence Against Women Reauthorization Act, I'm grateful and humbled to join with dedicated advocates and legislators," Angelina captioned the photo. "I'm also glad to share in the advocacy with Zahara — and for her presence to calm my nerves before today's press conference."
Angelina has dedicated most of her time to activism in recent years, using her platform to raise awareness about the global refugee crisis and dangerous conditions that force displacement. She's also an environmental advocate, and met with EPA Administrator Michael Regen yesterday to discuss the issue in the context of children's health.