Gigi Hadid
'Real Housewives of Beverly Hills': Gigi Hadid Avoided the Bravo Show When Mom Yolanda Joined—'It Was Weird for Me'
Yolanda Hadid is a model and TV personality who has worked on many projects over the years. These days, Hadid is probably best known as the mother of models Gigi Hadid and Bella Hadid, who both have high-powered careers in the fashion industry. Although Gigi Hadid grew up in the entertainment industry and developed a love of fashion early on, she did not share the same affinity for her mother's work in reality television. As Gigi Hadid revealed in a recent interview with InStyle Magazine, she tried to actively avoid her mother when she was filming The Real Housewives of Beverly Hills. 
When did Yolanda Hadid appear on 'The Real Housewives of Beverly Hills'?
Long before Gigi Hadid and Bella Hadid were strutting down runways all over the world, their mother, Yolanda Hadid was making a name for herself as a reality star. Yolanda Hadid was already a renowned socialite and model by the time she was cast on The Real Housewives of Beverly Hills in 2012.
Born in the Netherlands, Yolanda Hadid became a model when she was a young woman. She modeled for well over a decade before marrying real estate developer Mohamed Hadid in 1994. They had three children before divorcing in 2000.
Yolanda Hadid was in a relationship with music producer David Foster in 2012 when she first started appearing on The Real Housewives of Beverly Hills. Her stunning good looks and laid-back personality resonated with viewers, and she appeared on the reality series until 2016.
What did Gigi Hadid say about her mother's tenure on 'The Real Housewives of Beverly Hills'?
Gigi Hadid was a teenager when her mother was ascending to the ranks of reality star royalty. Still, she developed strong feelings about the world of reality TV.
In a recent interview with InStyle Magazine, Hadid revealed that it was "weird" when her mother started appearing on RHOBH. As reported by Insider, Hadid said "it was weird for me. I would come home from school and there would be production trucks outside. I would scale the staircase to my room so I wouldn't have to go say hi to my mom in the kitchen."
As to how it felt to have a bunch of "hot middle-aged ladies staring at each other" in her family kitchen, Hadid noted "Yeah. You're just like, 'I'm going to go do homework.'" In the four-plus years that Yolanda Hadid appeared on the reality show, Gigi Hadid would end up making several cameos, along with her sister, Bella Hadid.
Gigi Hadid is now one of the world's most successful models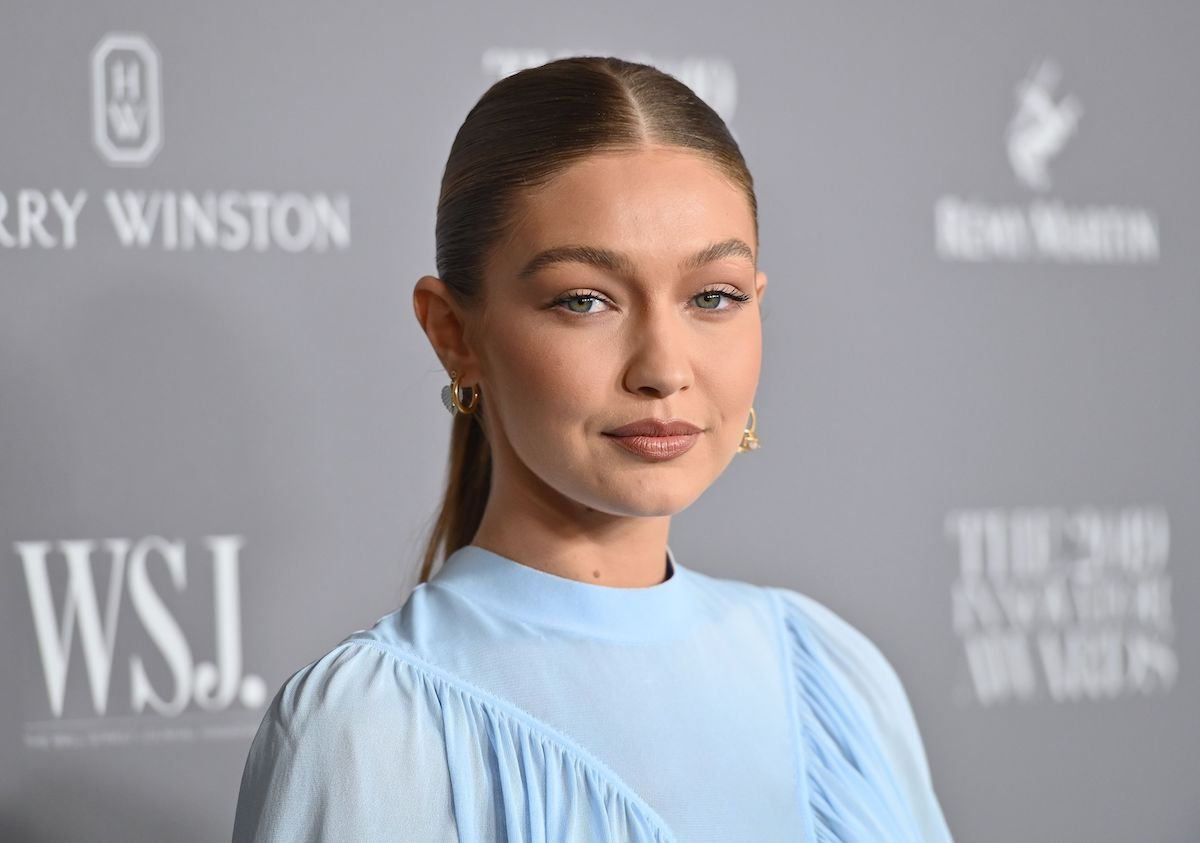 Of course, Gigi Hadid went on to develop her own high-powered career in entertainment—albeit differently than her famous mother. She started modeling when she was a baby, and after taking a break in order to focus on her schoolwork, she returned to the world of modeling in full force in 2014.
By 2016, she was widely regarded as one of the world's biggest up-and-coming young models. Hadid has worked with major fashion brands such as Marc Jacobs, Miu Miu, Balmain, Tommy Hilfiger, and Versace. She has appeared on some of the biggest magazine covers in the industry, including Vogue and Allure.
Gigi Hadid's personal life has often been a subject of public interest, in particular, her relationship with singer Zayn Malik. The two welcomed a baby in September 2020, and have worked hard to keep their young daughter out of the spotlight. In late 2021, Malik and Gigi Hadid reportedly ended their relationship. Through it all, Gigi Hadid has worked hard on her modeling career, showing the same ambition and drive as her well-known mother.