Angelina Jolie
Pax Jolie-Pitt MIA Again From 'Eternals' Red Carpet As Mom Angelina Jolie & Siblings Jet Around The World
Where is Pax Jolie-Pitt?
The son of uber famous parents Angelina Jolie and Brad Pitt has been MIA as his mom and siblings have jetted around the world to support her upcoming film Eternals.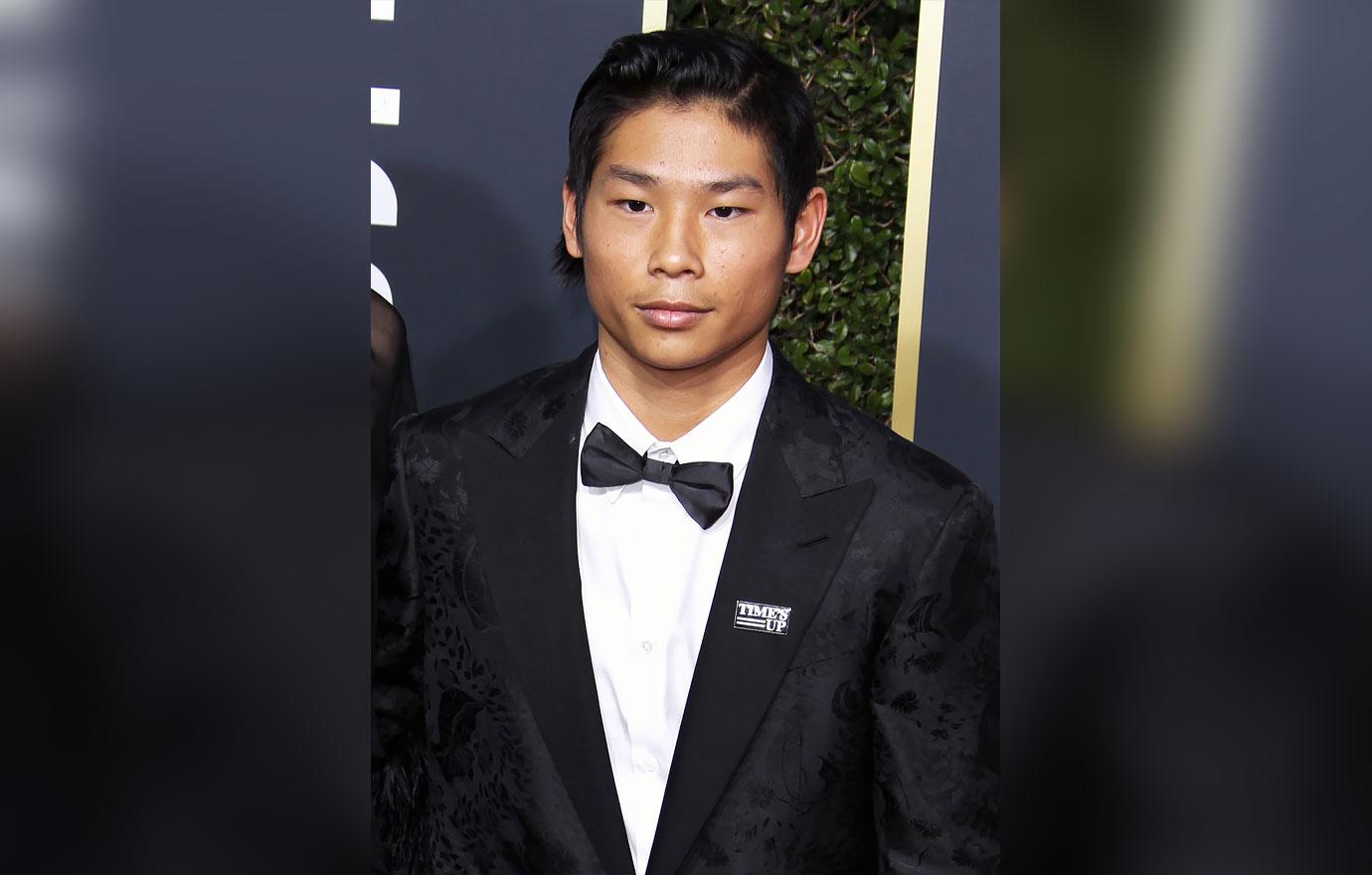 Jolie and her brood — including Maddox, 20, Zahara, 16, Shiloh, 15, and 13-year-old twins Vivienne and Knox — first hit up the Los Angeles red carpet for the film on Monday, October 18.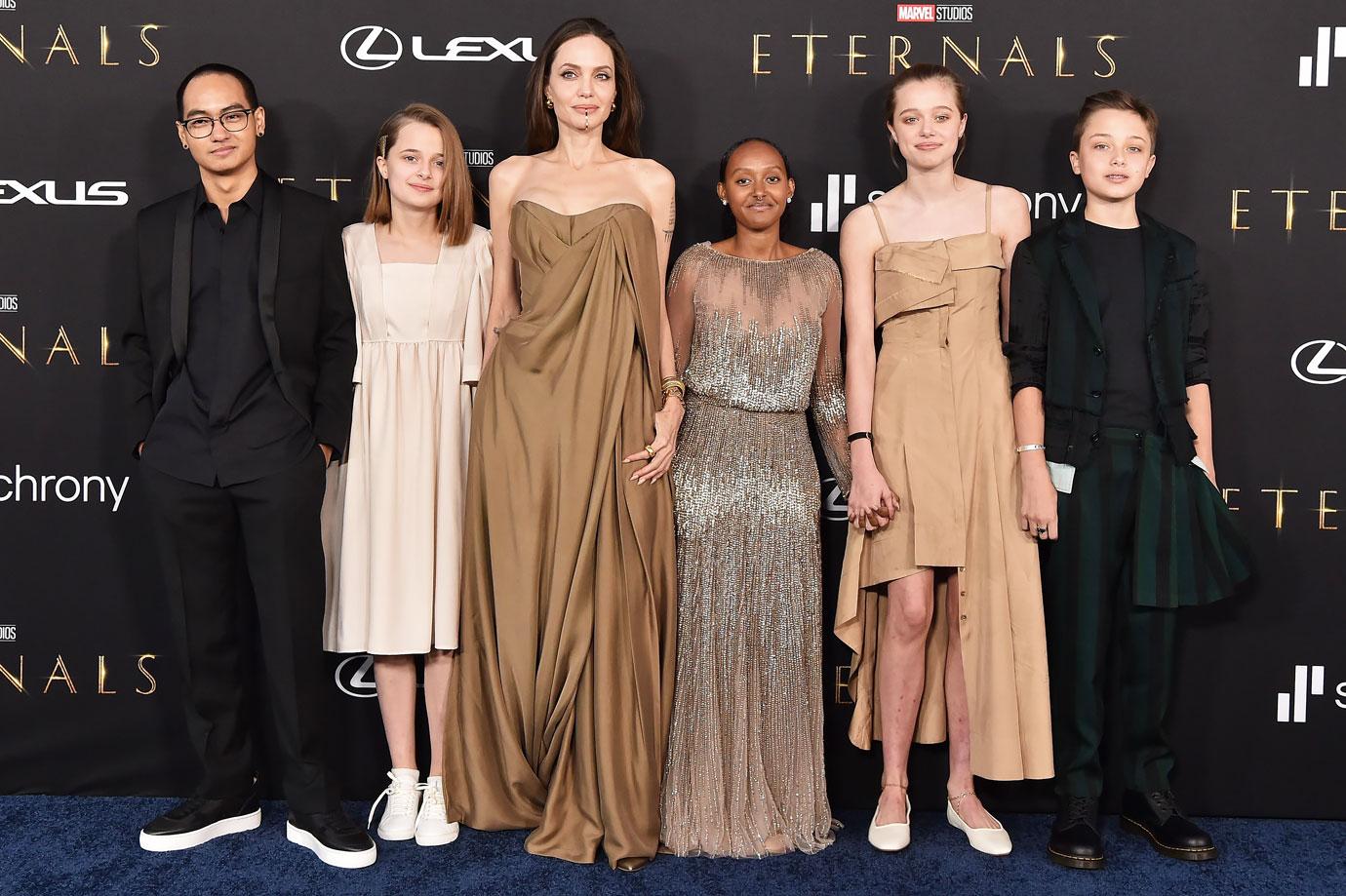 The family then jetted across the pond to Europe to attend the London premiere of the Marvel film, and the 17-year-old was once again missing from the sibling photo op on Wednesday, October 27.
Pax could be off to college and not wanting to miss out on his studies. He is reportedly studying biochemistry at Yonsei University in Seoul, South Korea.
Jolie recently opened up about her children and how they impacted her life as a mom and as a human being.
"They're pretty great people," the 46-year-old actress spilLed to PEOPLE, adding: "and because there's so many of them, I think they've had a very significant effect on each other. It's not like I'm the head of anything. I'm very honest with my kids. And I'm very human with my kids."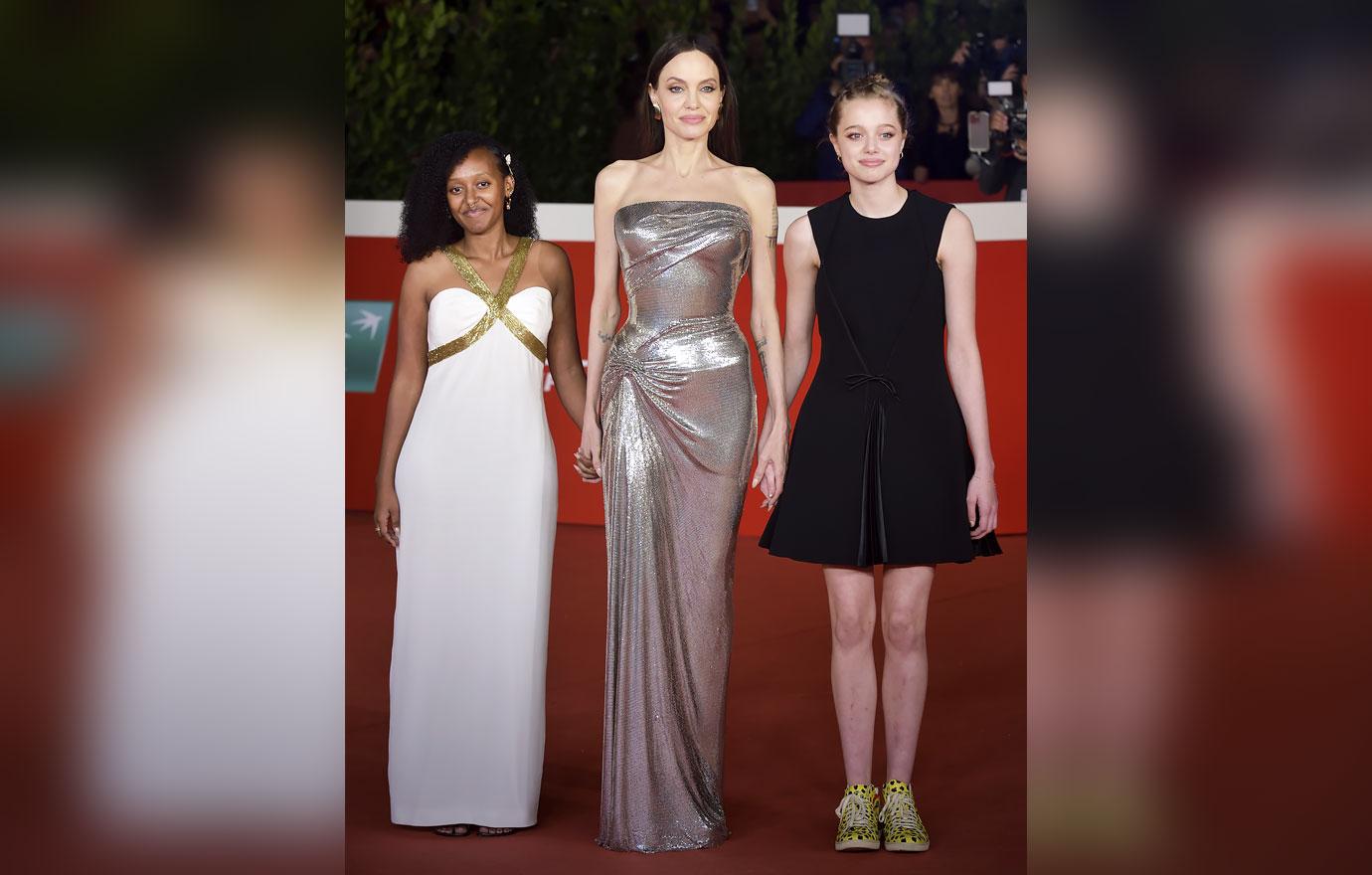 The Maleficent star explained she is "curious about all the different aspects of who they are" as she watches them grow into young adults, and her main objective is to "be there to support and develop all the different aspects of who they are."
"I have six very individual human beings in my home. I am so excited about all the different stages and feelings and curiosities that they go through. Why wouldn't you be?," she continued. "We're supposed to help them figure out who they are. And you can't figure out who they are if you don't enthusiastically develop with them."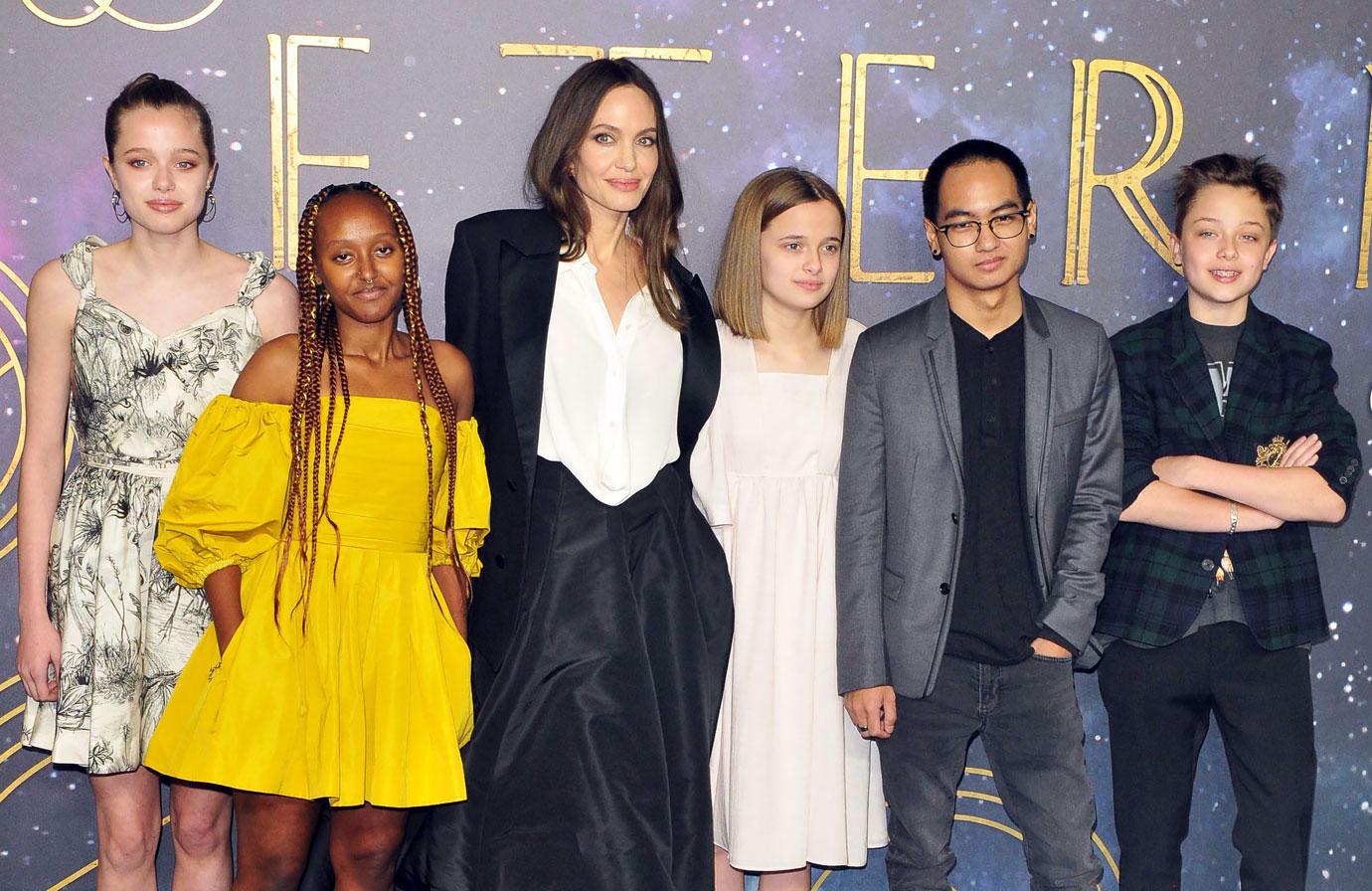 Jolie noted her family has helped her coped through some dark times in her life. "My children have done many, many loving things," the Oscar winner said. "My children's kindness has been very healing to me."
The Mr. & Mrs. Smith costars tied the knot in 2014 after 12 years of dating, but abruptly called it quits in 2016.