Angelina Jolie
Vivienne Jolie-Pitt Seen Outside Of Dance Class In L.A. As Her Parents' Nasty Custody Battle Continues: Photos
Vivienne Jolie-Pitt was seen out in about in Los Angeles, Calif., earlier this week after finishing up a dance class.
The 13-year-old — who is one of the children of former Hollywood couple Angelina Jolie and Brad Pitt — was photographed on Thursday, December 29, while sporting all-black sweats on her way out of dance class.
The sighting comes as her parents continue to duke it out in court in a grueling custody battle. The former spouses originally split in 2016 before getting their divorced finalized in 2019. They also share five other children together: Maddox, 20, Pax, 18, Zahara, 16, Shiloh, 15 and Vivienne's twin, Knox, 13.
Earlier this month, it was revealed that the Moneyball actor, 58, is having a hard time dealing with the limited contact with his kids. The pair's children have also been feeling the effects of their parents' ongoing legal proceedings, as OK! previously reported.
Shiloh has seemingly been taking things the hardest, as she is reportedly "desperate" to get more time with her father.
"The circumstances make it impossible, other than a quick trip to his house here and there," a source previously stated. "Sometimes, Shiloh is the only one [of her siblings] who doesn't seem to be willing to turn her back on Brad."
"Brad tried so hard to fix things, but Maddox and even Pax both blame him for the family fallout and refuse to see him," the insider continued. "It's only Shiloh who defends her dad.
At the time, the source also spilled that Shiloh was hoping her family would be together on Christmas and was "having a hard time accepting" that it wouldn't be happening this year.
Scroll through the photos below to see the latest sighting of Vivienne Jolie-Pitt: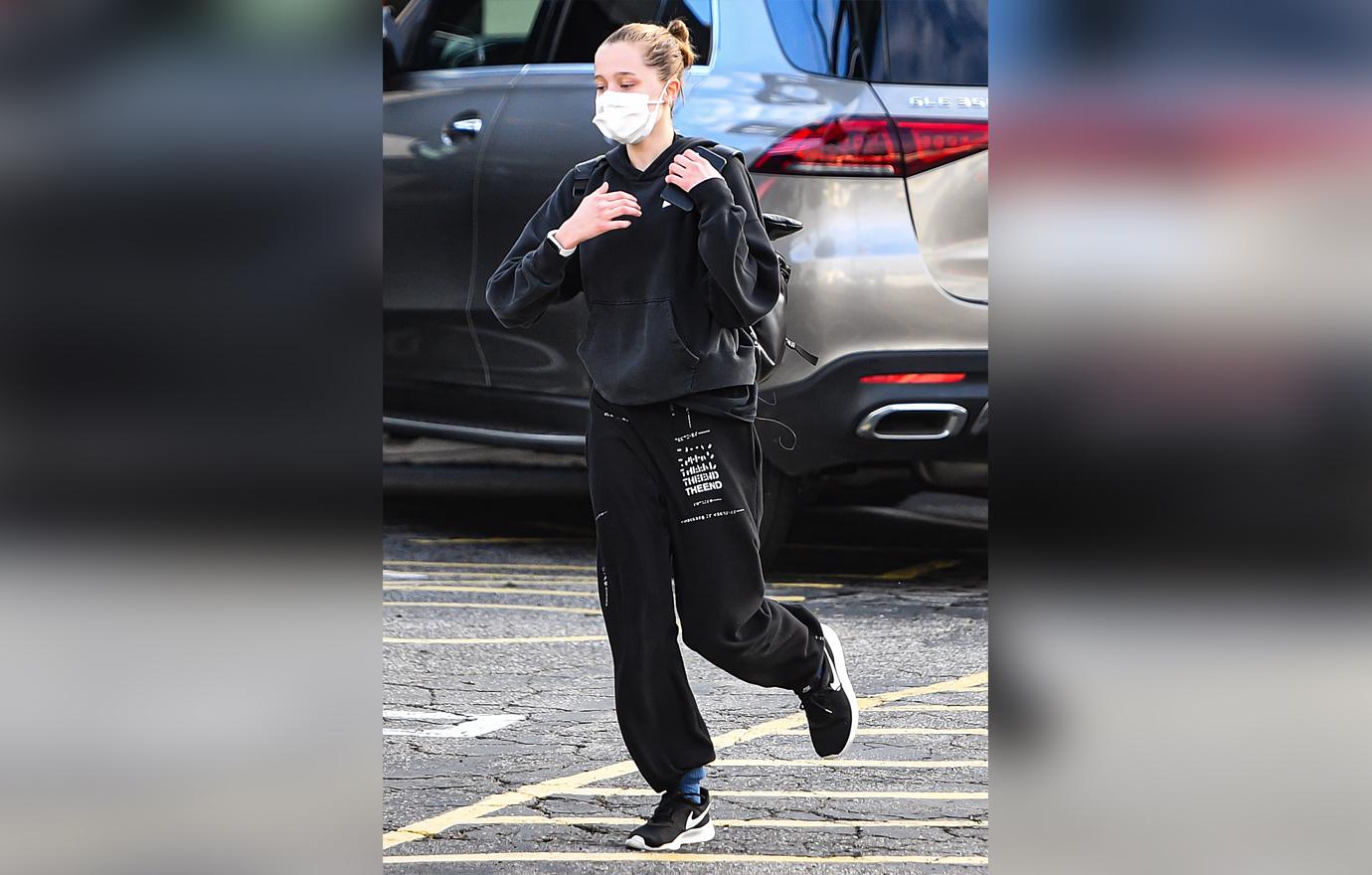 The young teen was spotted looking comfortable in sweats as she headed out of dance class on Thursday.
Her hair was pulled up in a tight bun as she stepped out with a leather backpack over one shoulder.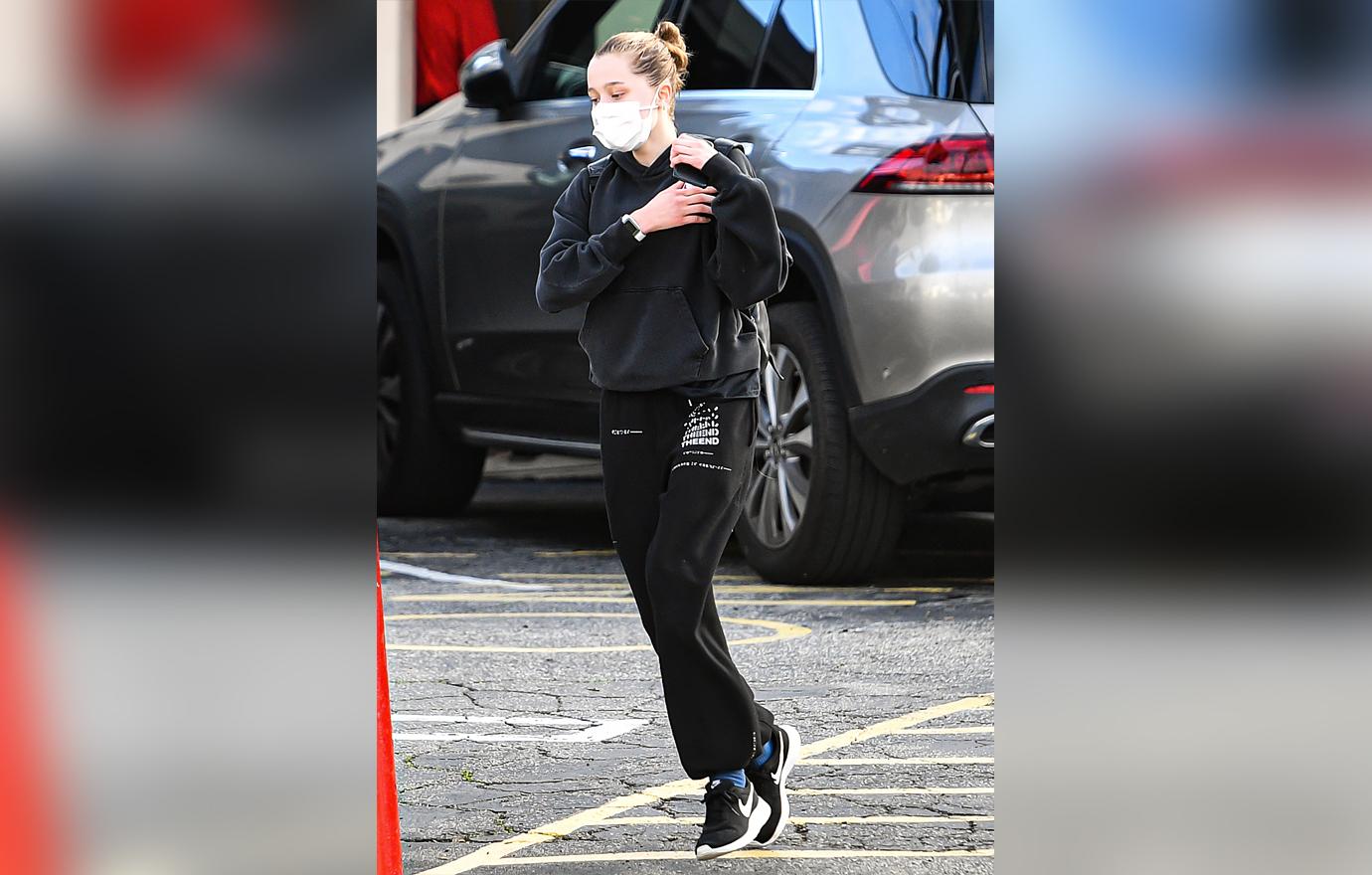 She also added a face mask while out and about to follow COVID-19 guidelines.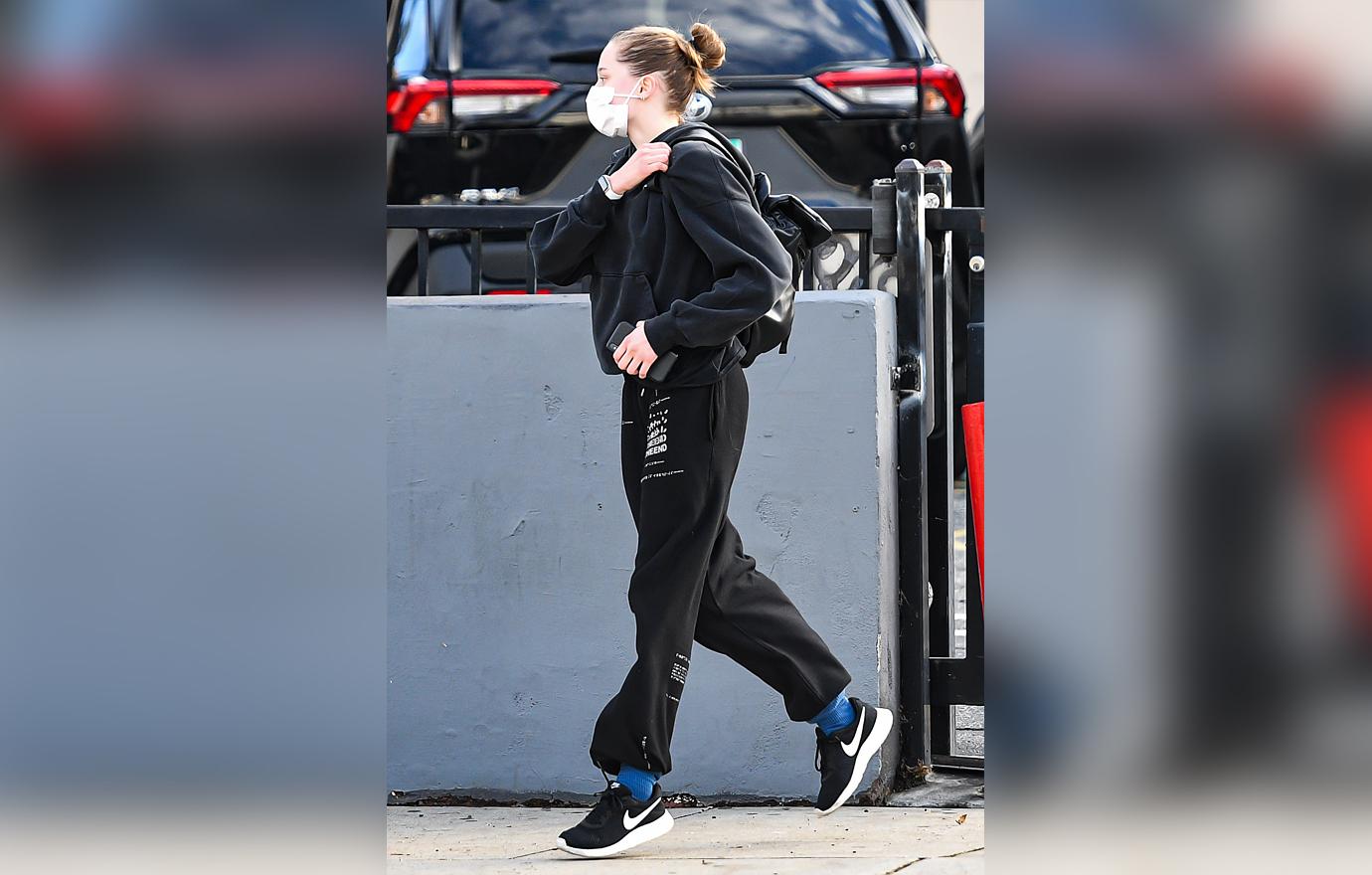 She was dressed in all black except for the bright blue socks that peeked out from underneath her joggers.