Megan Fox
Machine Gun Kelly says he tried to take his own life while on the phone to Megan Fox
Musician Machine Gun Kelly has revealed he once attempted to take his own life while on the phone to fiancee, Megan Fox. WARNING: Graphic.
Machine Gun Kelly once "snapped" and tried to take his own life while on the phone with now-fiancee Megan Fox.
In his new Hulu documentary, Life in Pink, the rocker detailed a dark night in July 2020 while he was mourning the loss of his father, who died on the one-year anniversary of his Hotel Diablo album release, Page Six reports.
"I wouldn't leave my room and I started getting really, really, really dark. Megan went to Bulgaria to shoot a movie and I started getting this really wild paranoia. Like, I kept getting paranoid that someone was gonna come and kill me," MGK, 32, recalled.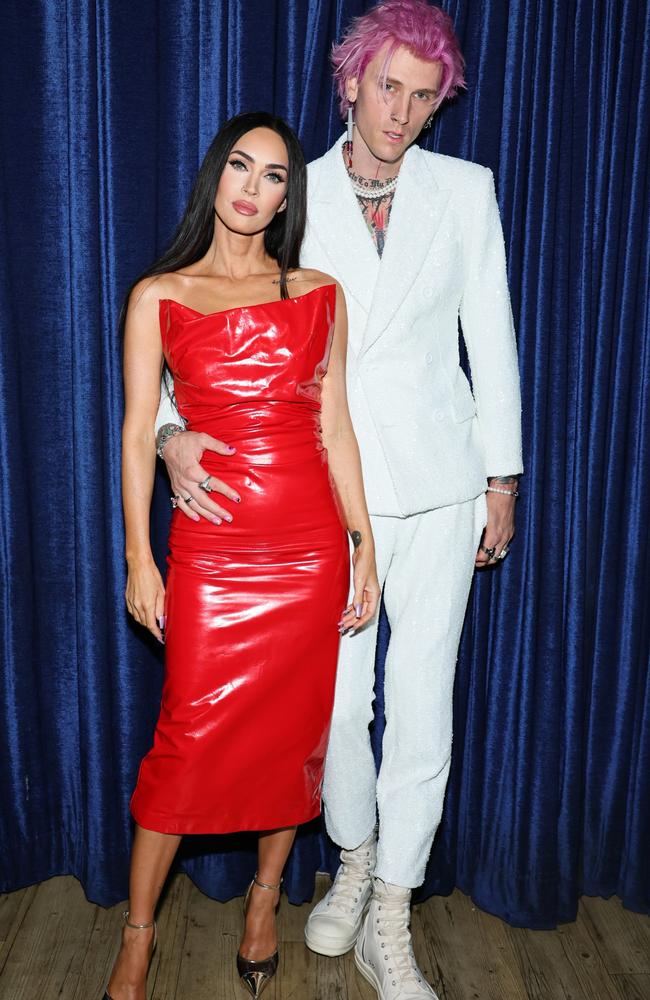 Machine Gun Kelly lost his father in July 2020. Picture: Getty Images.
Kelly, whose real name is Colson Baker, added that he "just f***ing snapped" that day.
"I called Megan. I was like, 'You aren't here for me.' I'm in my room and I'm, like, freaking out on her."
Kelly said he was "yelling on the phone" to Fox who heard his suicide attempt and was "dead silent".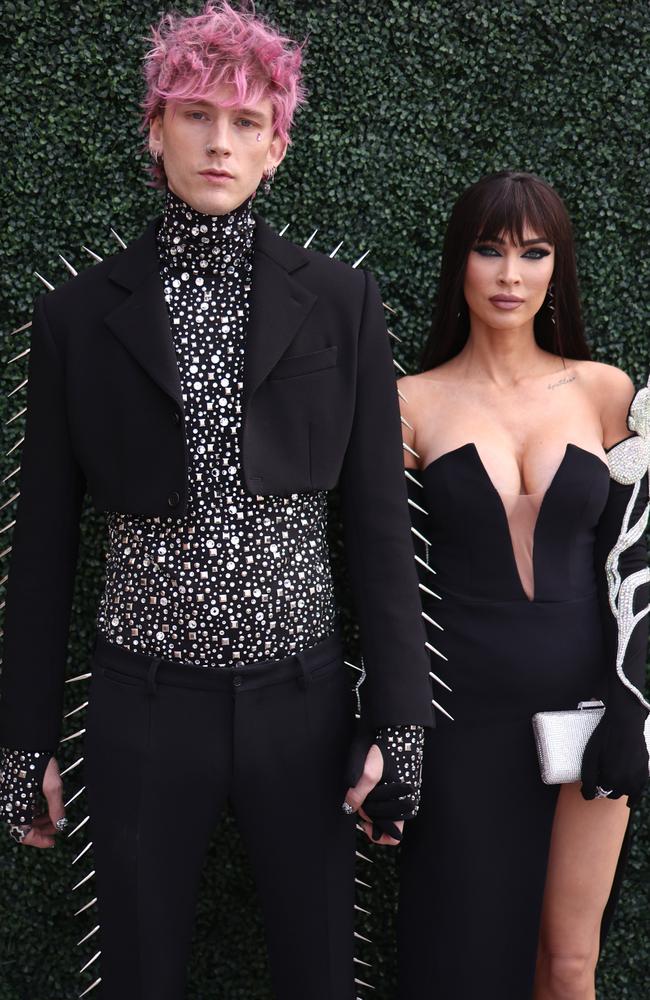 MGK said the incident was the wake-up call he needed to get clean. Picture: Getty Images.
Kelly said that moment was when he realised that "something's not right," adding that Fox and his 12-year-old daughter, Casie, both shared that they didn't want to be "talking to [him] through a veil anymore".
"'I want to like, see you as my father' and 'I want to see you as my husband-to-be' and I was like, I need to kick the drugs for real this time," he said, although he did not specify if he was on drugs during the incident.