Kendall Jenner
A Deleted TikTok Video Is Being Used As Evidence That Kendall Jenner Is A "Mean Girl" Just Three Months After She Addressed This Public "Misconception" About Her
"Kendall not helping us believe she's not a mean girl lol."
In October, Kendall Jenner opened up about the public perception of her being "a mean girl" during an episode of her family reality show The Kardashians.
In a confessional, one of the show's producers asked the star: "What are some of the misconceptions that you've heard about yourself?"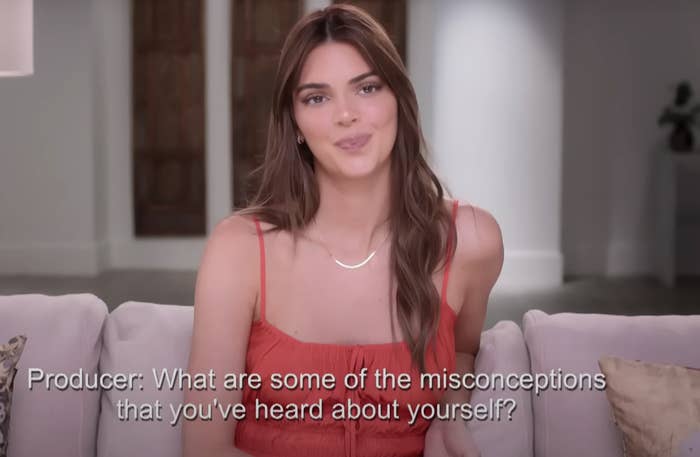 "I think the one that I guess hurts the most is that people think I'm a mean girl," Kendall replied. "Because that's just not the case. It can be upsetting when someone is questioning your character… If only people knew me."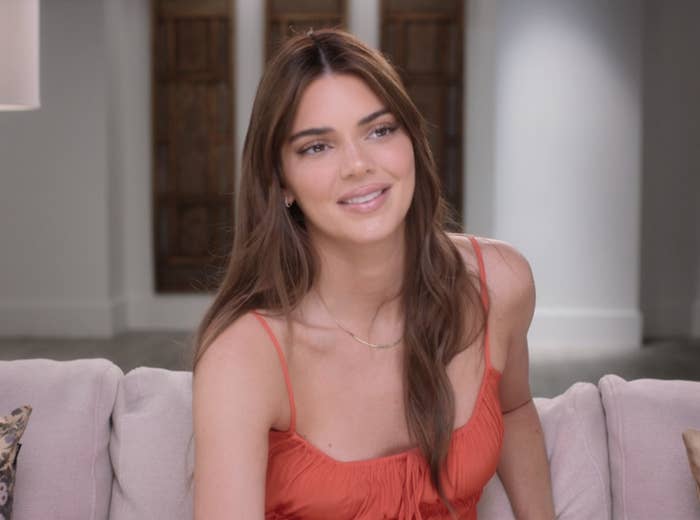 "I feel like anything I do, anything, gets hate," she said elsewhere in the episode. "I could be walking down the street doing absolutely nothing and somebody always has something bad to say."
"I think the narrative has gotten so out of hand about me and my family that there's just no changing it anymore," Kendall concluded.
And Kendall's belief was seemingly proved at the weekend, when she appeared in a TikTok video with her friends Hailey Bieber and Justine Skye.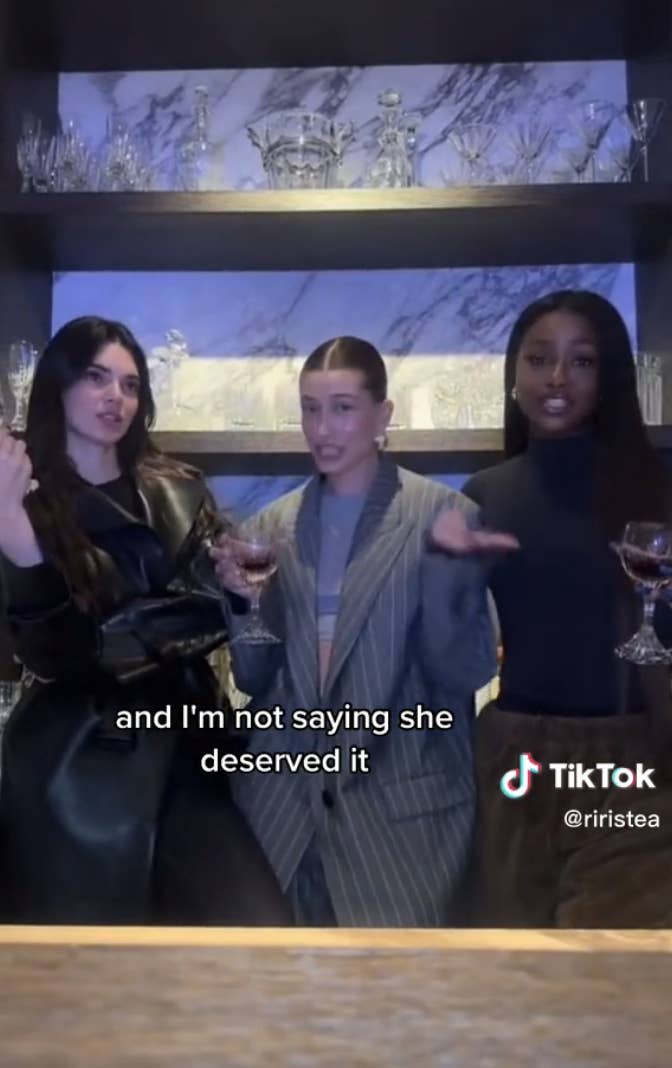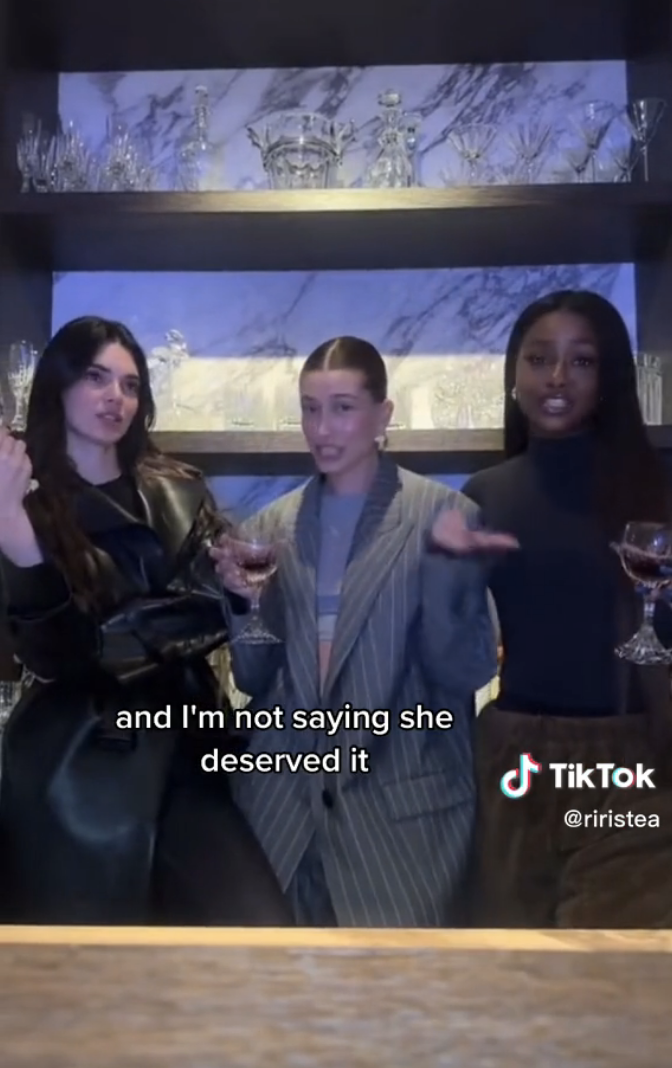 The now-deleted upload has fueled the "mean girl" perception of Kendall, to the extent that Hailey was forced to comment on the situation as the online discourse against them grew.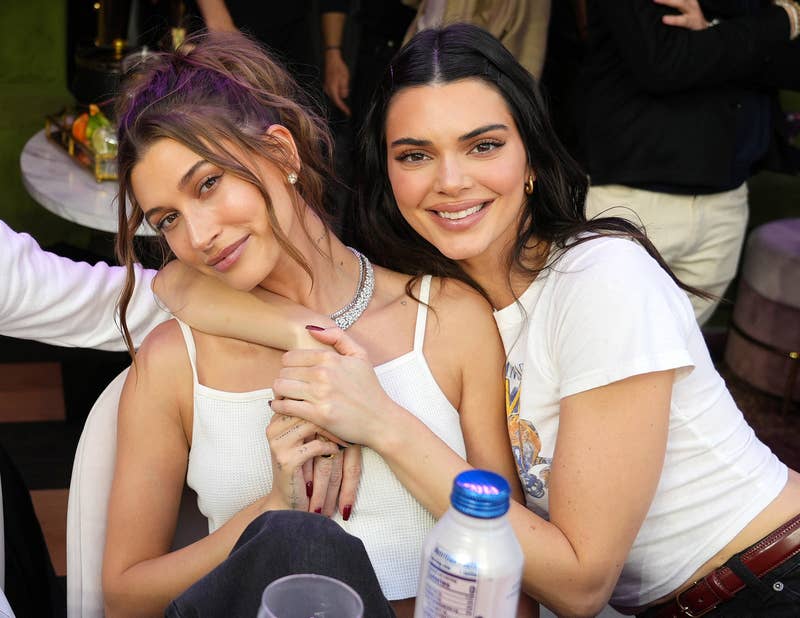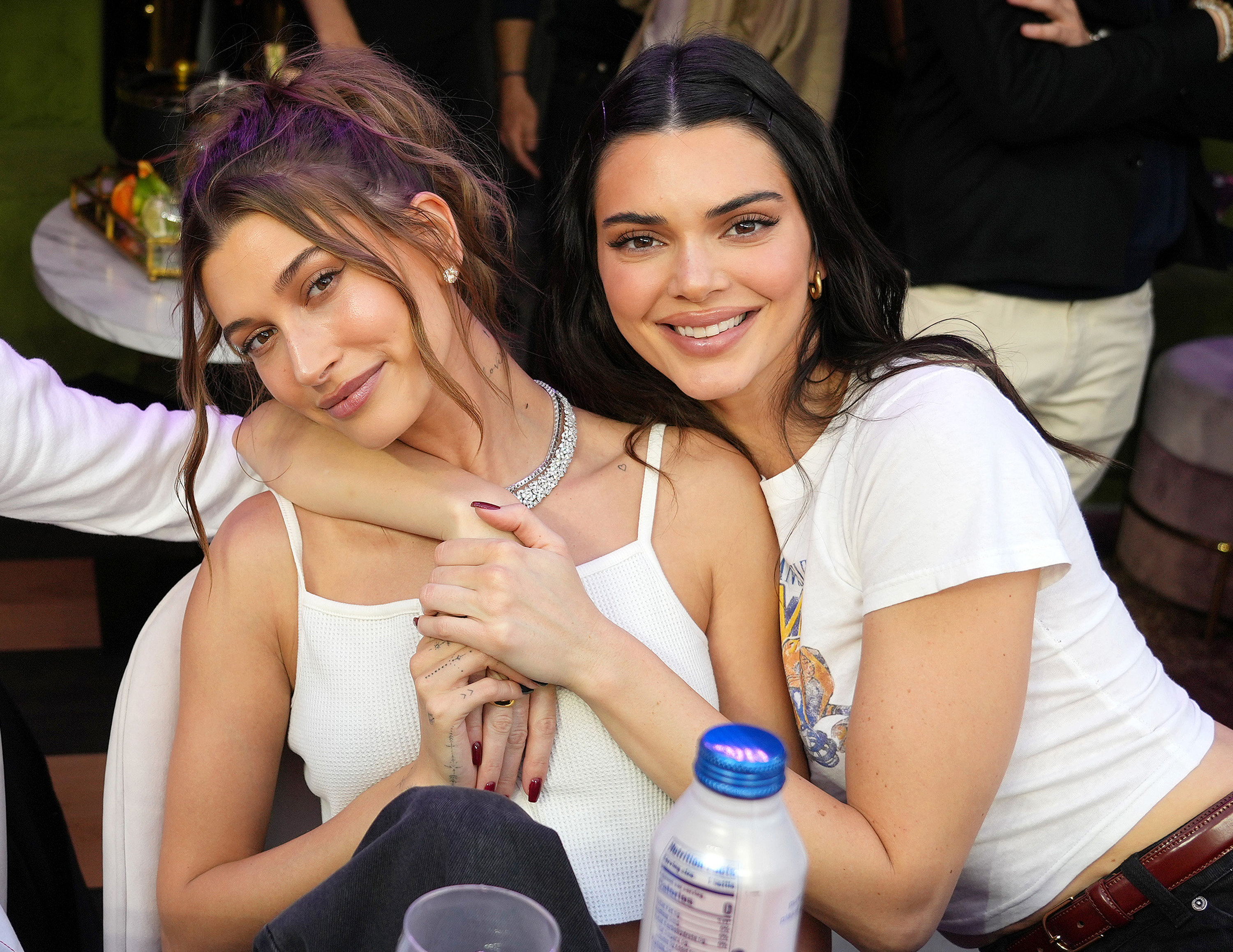 In the video — which was shared to Hailey's TikTok profile — she, Kendall, and Justine are standing with drinks in their hands as they lip-synch to the audio: "And I'm not saying she deserved it, but I'm saying god's timing is always right."
But soon after she uploaded the clip, Hailey deleted it from her page — prompting speculation that it was referencing someone in particular.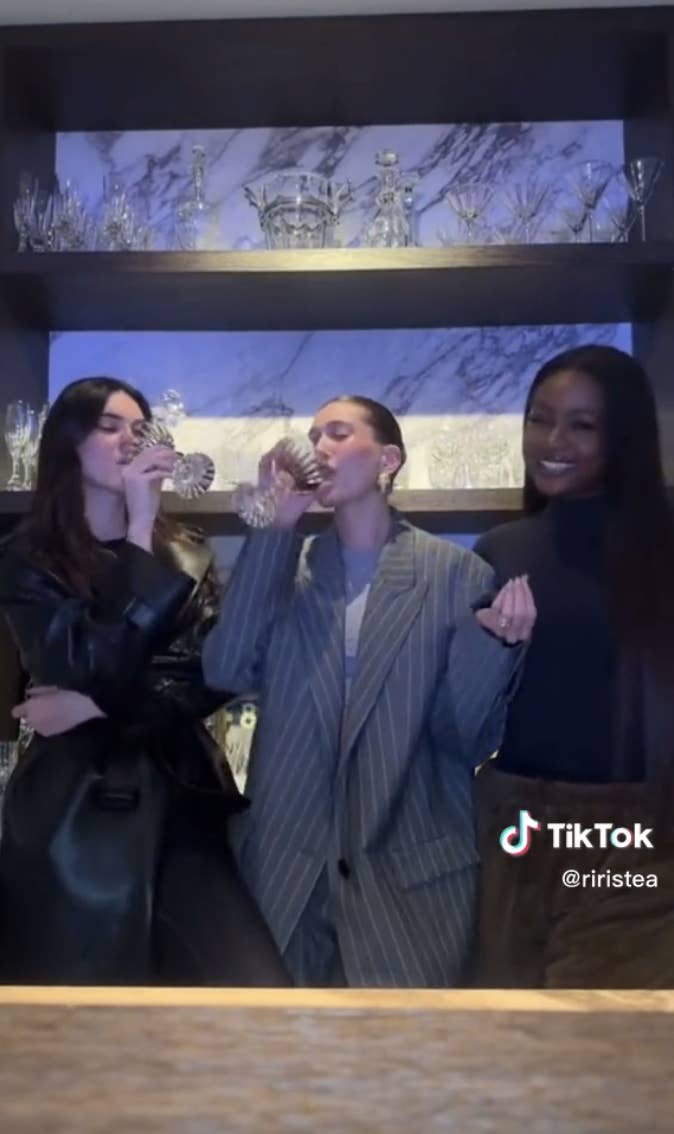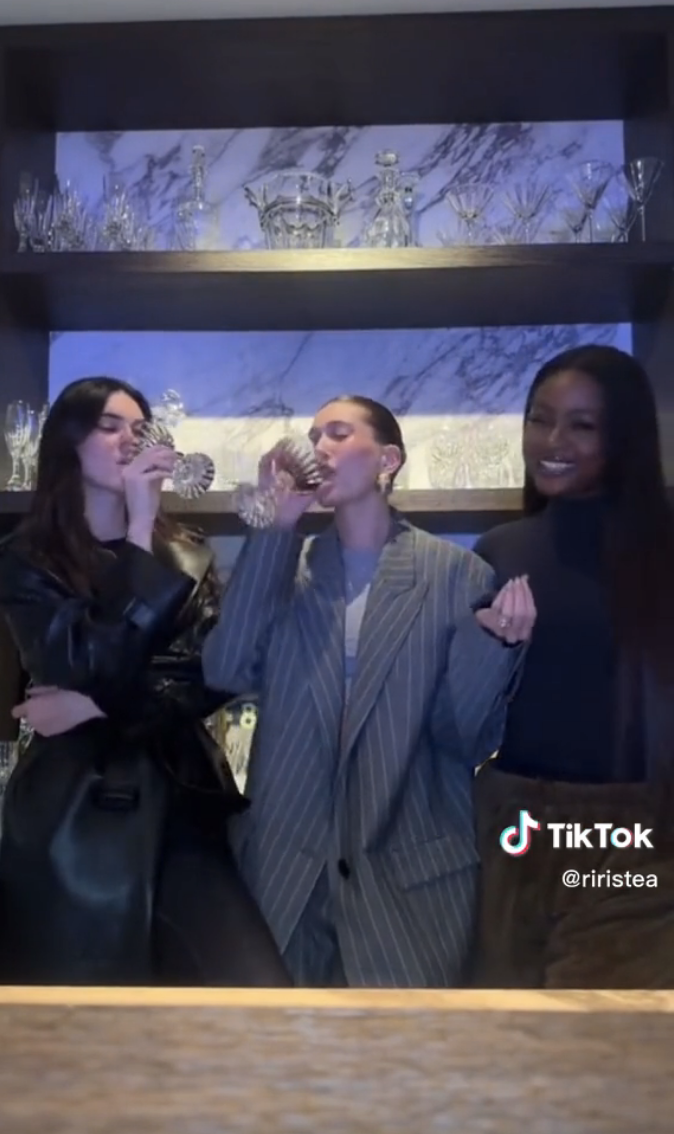 Addressing the mystery, another TikTok user uploaded Hailey's deleted video and asked their followers if they thought that it had just been an "innocent" clip, or if Kendall, Hailey, and Justine were "sending a message to someone."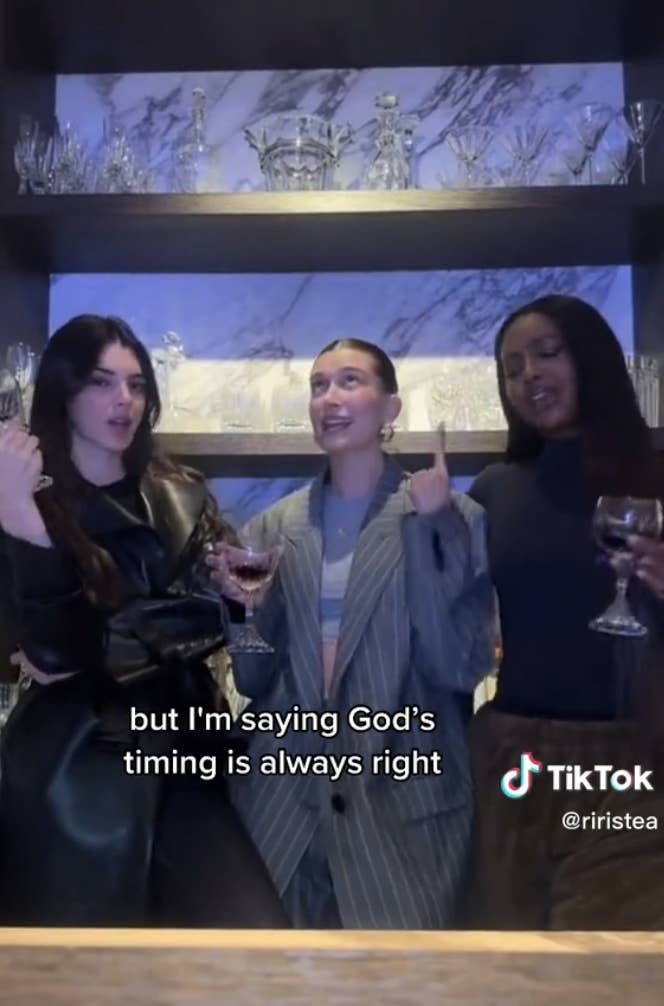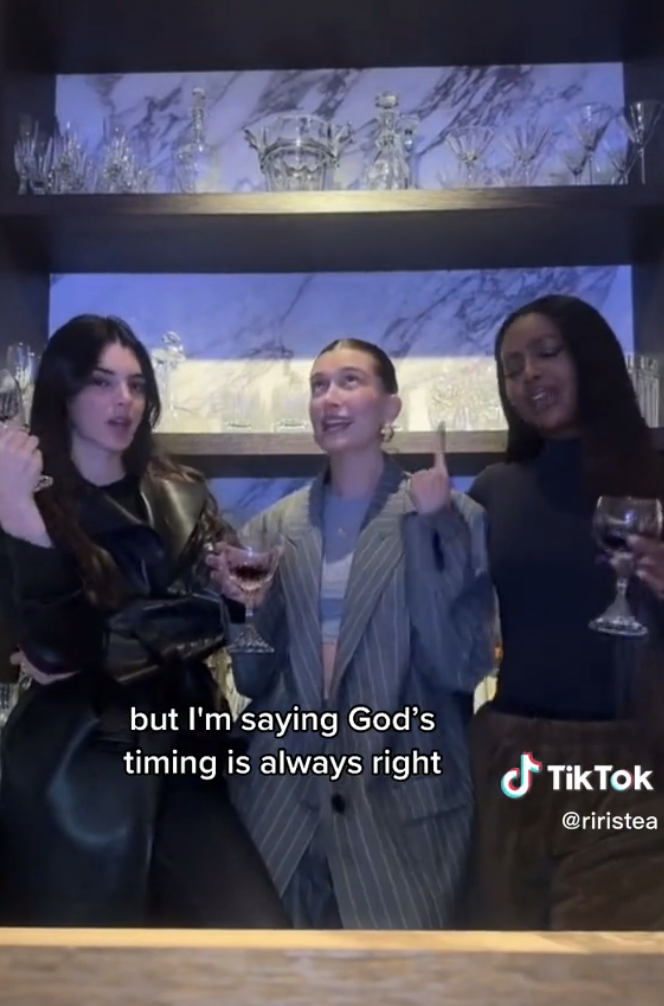 And in the comments, viewers were almost unanimous in their decision that the stars' TikTok had been shady.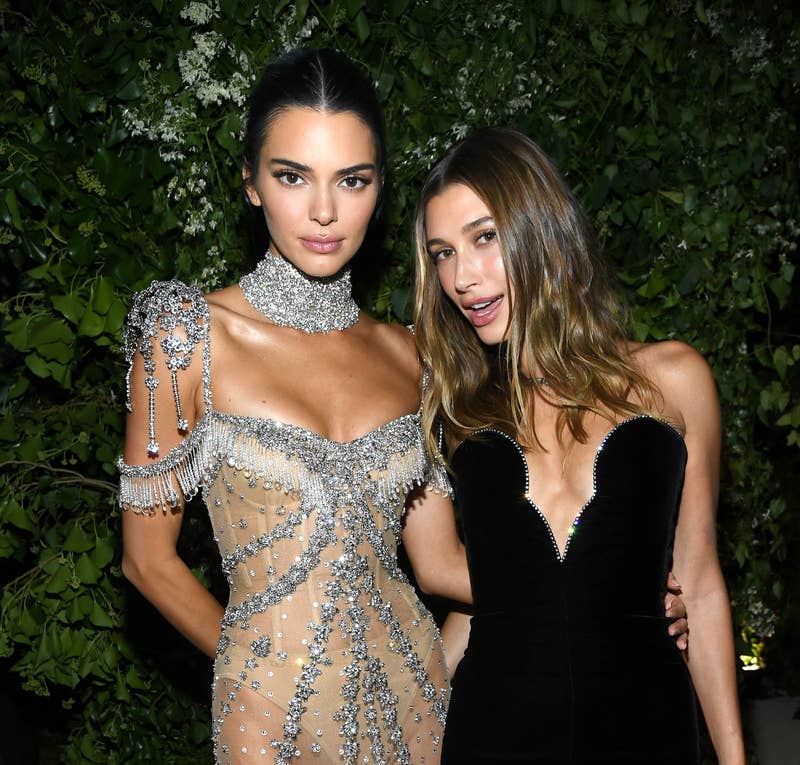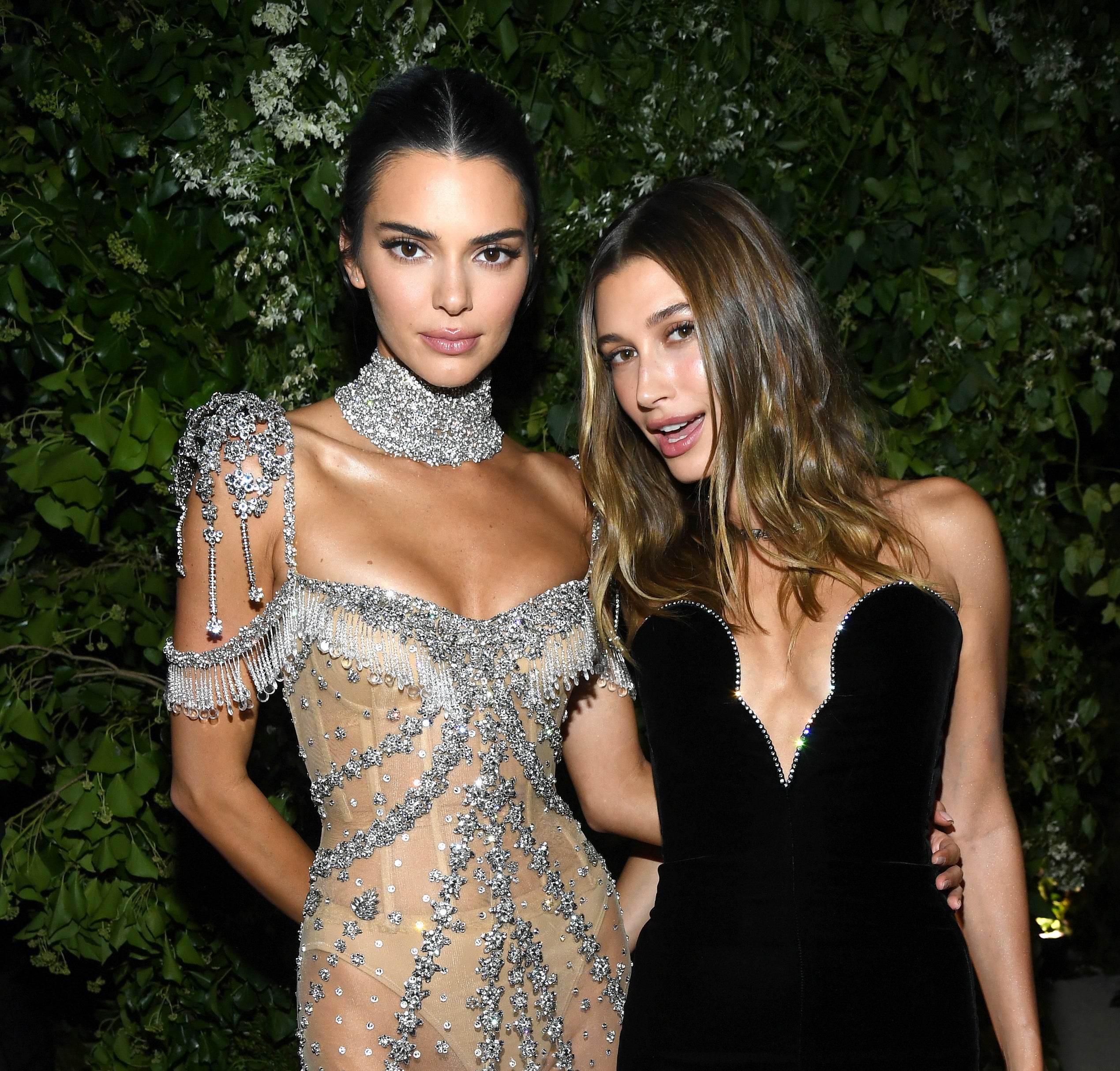 Many pointed out that the audio that Hailey had used hasn't been trending for months, which suggests that she went out of her way to find it for the video.
"This sound hasn't trended since like last year, def intentional," one person wrote. Another popular comment read: "No one uses this sound without reasonnnnnnn."



Someone else agreed: "Definitely intentional, that audio hasn't been trending in a long time – they purposefully had to go find an old audio to use for this."


"I'm gonna say this trend doesn't get done without context," a another person said.


Others claimed that Hailey deleting the video supported this theory, with one person saying: "If it was innocent, she wouldn't of deleted it 🤷🏻‍♀️🤷🏻‍♀️."


Another user asked: "Why delete the video if it wasn't intentional. If it's innocent stand on that. Deleting speaks volumes. 🤷🏻‍♀️" Someone else added: "I'm getting mean girl vibes so imma go with the second option because they deleted it after they were called out on it."




And several zoned in on Kendall's body language and facial expressions as they referenced her previous comments about being a "mean girl."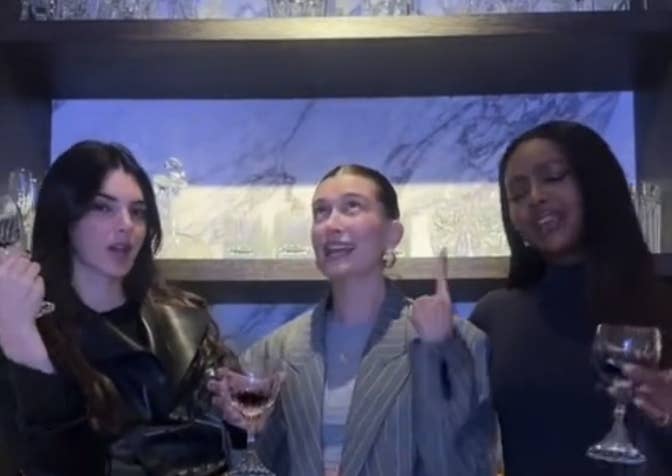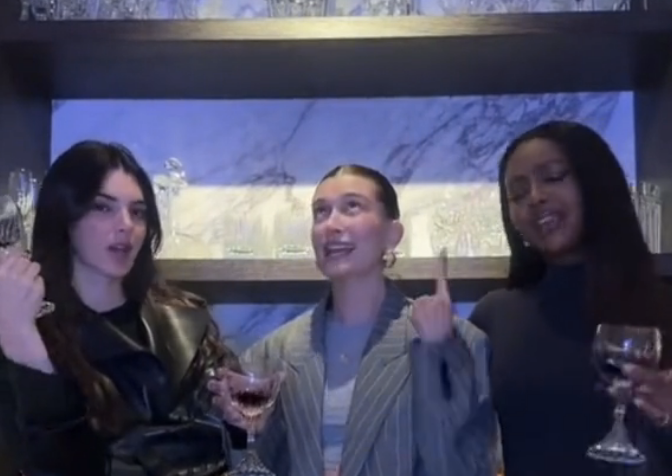 "Just look at Kendall, this was personal 😂," someone wrote. Another agreed: "Kendall's body language tells me that this was definitely meant for someone 😅."




Someone else echoed: "Kendall's face said it all." One more said: "Kendall not helping us believe she's not a mean girl lol"




"And in the new season of Kardashians, Kendall wants to know why people see her as a mean girl .. bffr," another Kardashians fan commented. Someone else mimicked: "Kendall : omg why people think that I'm mean 😩🥰"



"I feel Kendall is the type of girl that would laugh with her friends at you for breathing," a user claimed. One more added: "Kendall and Hailey seem like mean girls who tell people they're not mean."



And eventually, Hailey herself commented on the video in a bid to diffuse the speculation.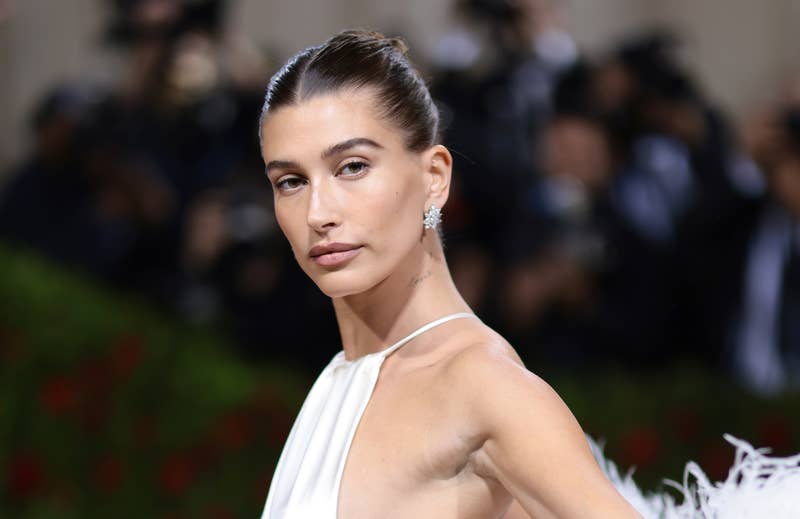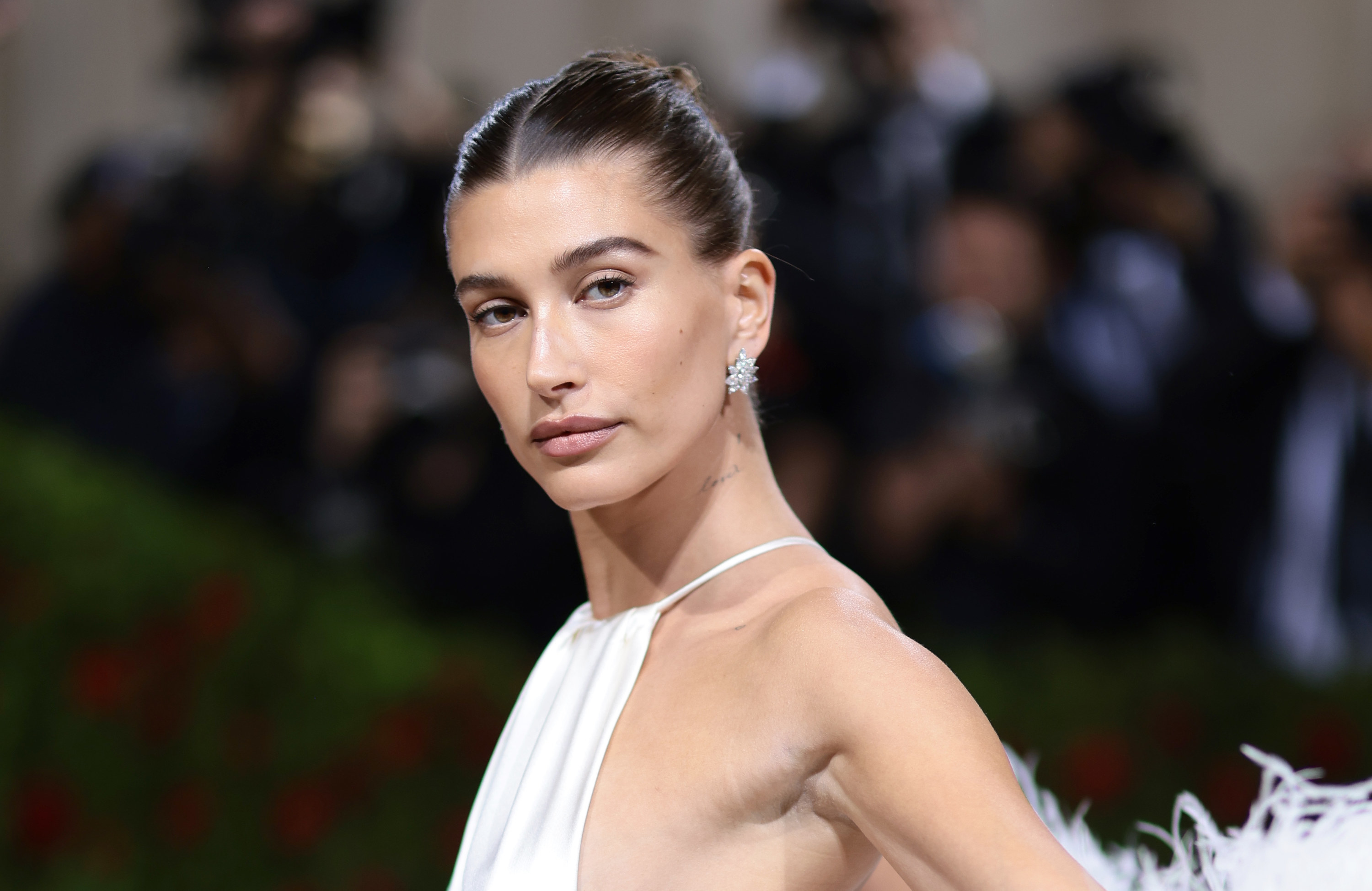 "I never comment on this type of thing but we were just having a girls night and did a random tik tok sound for fun. It's not directed at anyone ✨🤍," she wrote.

But for some, this was only used as further evidence of the TikTok being posted as shade.
"Is it just me or is it more sus now that hailys commented," one user asked. Another agreed: "No one uses this sound anymore unless it's intentional. she just proved it by commenting on this tiktok. it's not even a big deal."



It isn't clear who Hailey and her friends could have been targeting in the video, with Hailey often accused of throwing shade at her husband Justin Bieber's ex, Selena Gomez.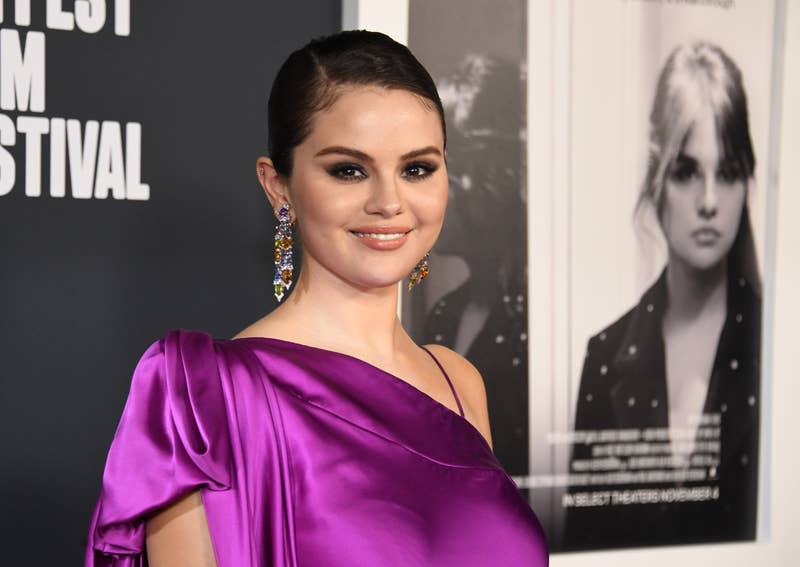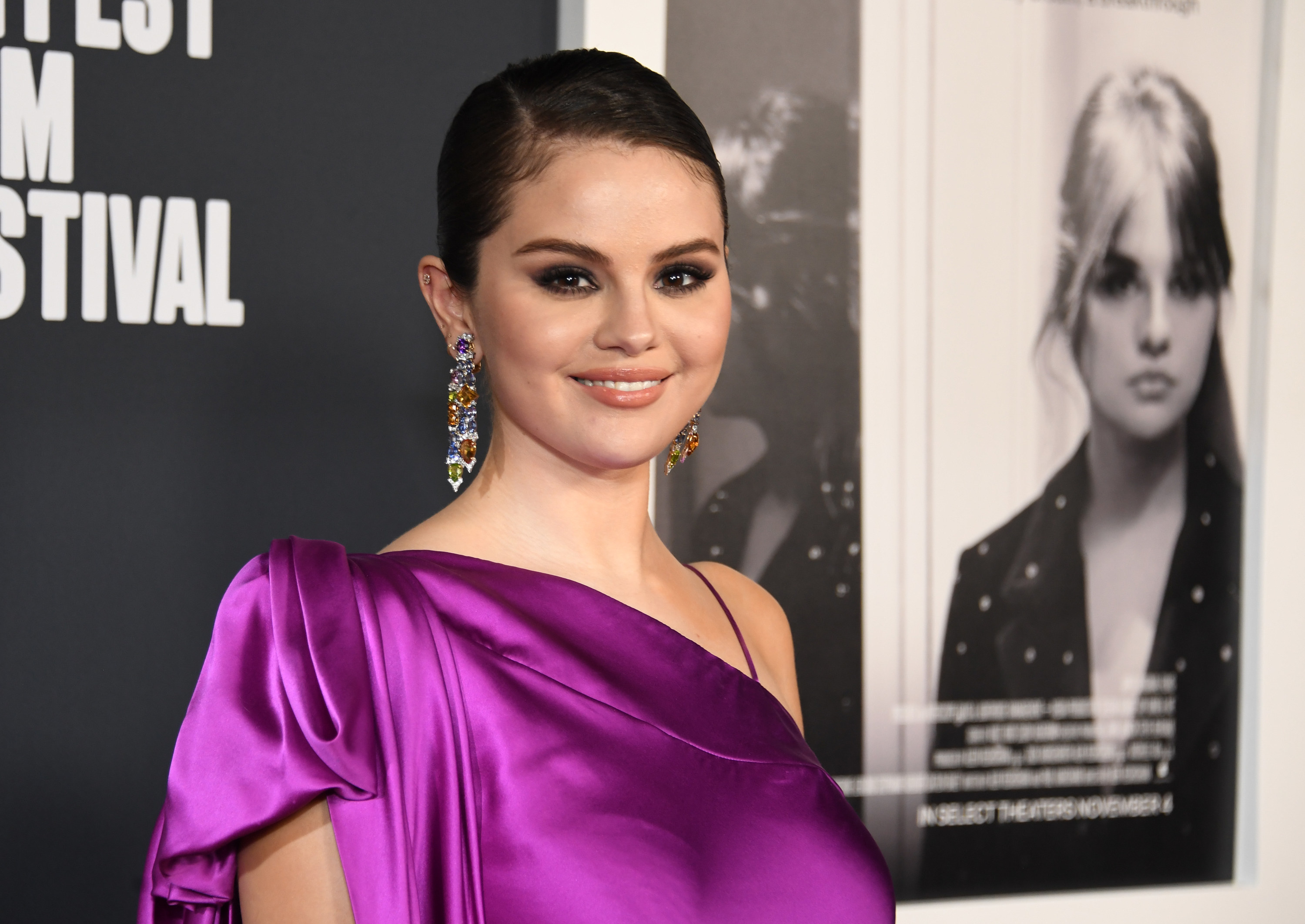 But in this specific instance, there doesn't appear to be anything obvious that could link the audio back to the singer.
Meanwhile, some theorized that the TikTok may have been deleted after the news broke that Tristan Thompson's mom had died suddenly on Friday. Tristan has famously cheated on Kendall's sister, Khloé Kardashian, several times.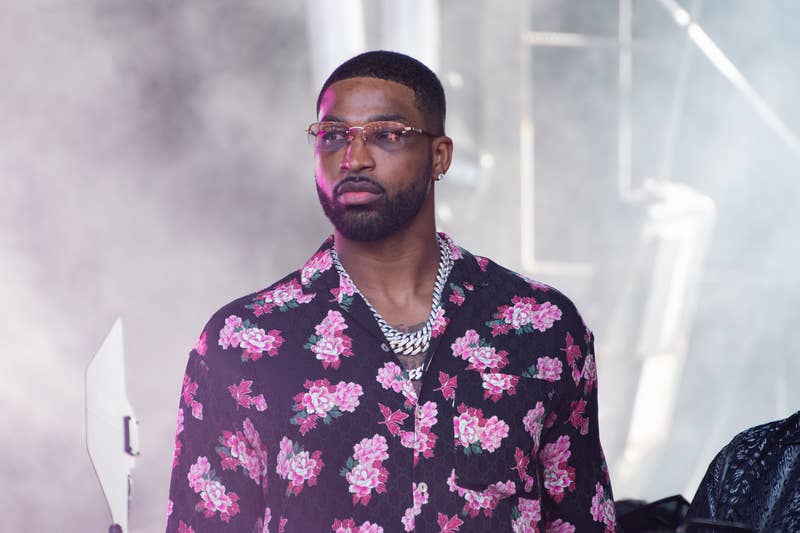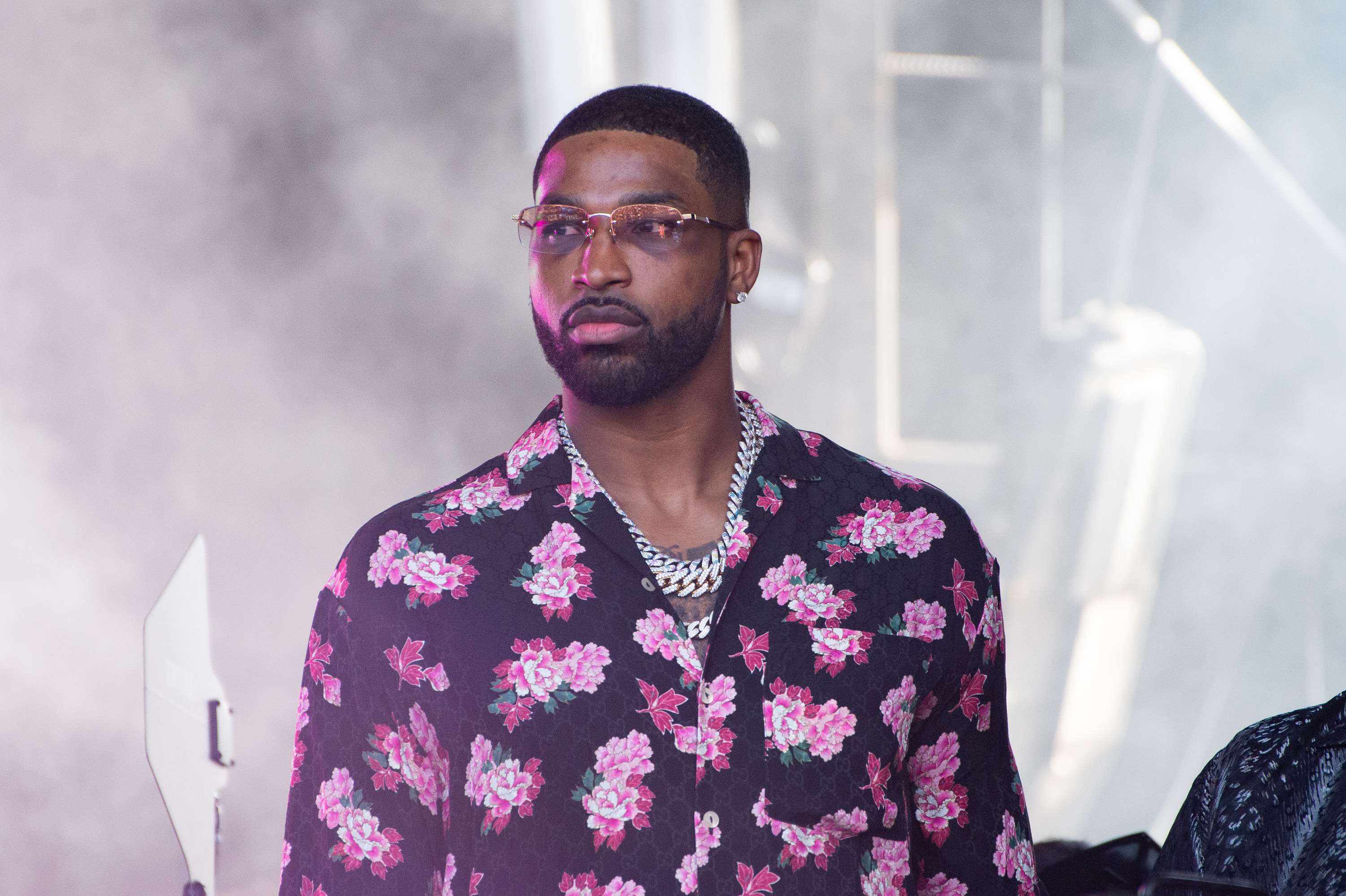 "I think it looks bad because of Tristan's mom passing but def not about her, just bad optics," one person wrote.


Someone else agreed: "Maybe they deleted cos Tristan's mom died and they didn't want ppl to think it was about her."