Megan Fox
Brian Austin Green praises Megan Fox as he slams ex Vanessa Marcil for claiming she raised their son 'alone'
The actor credited his ex-wife Fox with helping him raise son Kassius while accusing Marcil of 'continued lies'
Brian Austin Green fired back at his ex-fiancée Vanessa Marcil after a recent claim she made about raising their 20-year-old son Kassius.
During an Instagram Q & A session that Marcil hosted on her Instagram Story, the 54-year-old actress answered a fan who asked her about co-parenting Kassius with the 49-year-old actor.
"We didn't & don't co-parent. I raised my son alone," the "Las Vegas" alum wrote. On Thursday, Green shared a screenshot of her answer to his Instagram Story along with a fiery response.
"So, I can't tell you how frustrating it is to read continued lies from a 50+ year old woman on social media like she is still in high school," the "Beverly Hills, 90210" star wrote on the screenshot.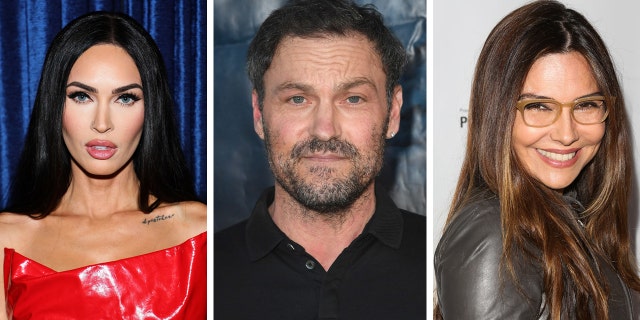 He continued, "She has never in her life been someone to walk the walk. Talk is cheap."
Green went on to credit his ex-wife Fox, to whom he was married from 2010 to 2021, with helping him raise Kassius.
"Megan and I bust our asses to give Kass a well-rounded childhood since his mom was rarely there," he wrote.
"I'm assuming that's why she posts so much of him now. When will she just GO AWAY."
Green and Marcil, who joined the cast of "90210" during the show's ninth season, began dating in 1999 after meeting on set. They announced their engagement in July 2001 and welcomed Kassius in March 2002. However, the two split in 2003.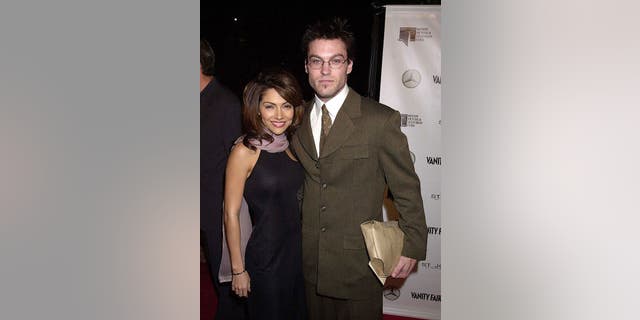 Fox, 36, and Green began dating in 2004 after meeting on the set of their show "Hope & Faith." The former couple, who tied the knot in 2010, are parents to sons Noah, 10, Bodhi, 8, and Journey, 6.
The "Transformers" star and the "Anger Management" actor divorced in October 2021. Green is currently in a relationship with "Dancing with the Stars" pro Sharna Burgess, 37. The pair welcomed their son Zane in June 2022.
Fox is engaged to 32-year-old rapper Machine Gun Kelly. The two began dating in 2020 after meeting on the set of their 2021 movie "Midnight in the Switchgrass."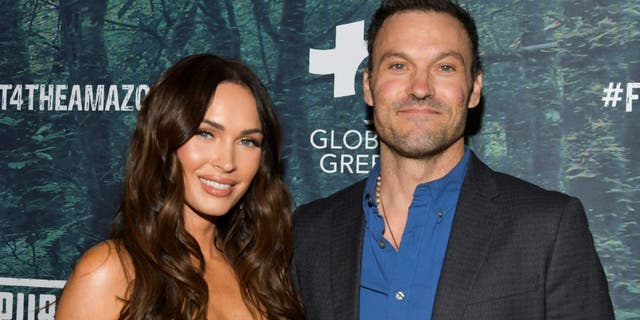 Last October, Green opened up about co-parenting with Fox in an interview with E! News.
"We co-parent really well together," he shared.
Green continued, "And we don't fight over time with the kids. We try and alternate holidays between Christmas Day, Christmas Eve."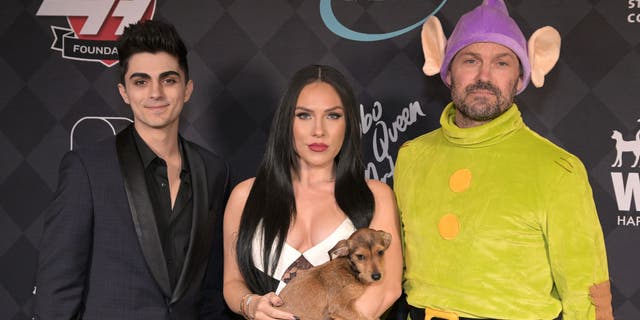 "But we're open to things changing," the California native added. "I'm very aware of—and so is she—that our schedules are insane. So when we do get time, cherish it. It's an amazing thing, and we support the other parent having time."
les" star also weighed in on a common mistake that believes people make when co-parenting.
"People make the mistake of going into separation, worrying about not affecting the kids," he said. "But I don't think that's possible. I don't think it's possible to separate and have it not affect the kids."