Uncategorized
Scarlett Johansson Reveals Why She Can't Be On Social Media, And It's So Relatable
The "Marriage Story" star really is just like us.
It's incredibly rare that celebrities are actually "just like us," but Scarlett Johansson's feelings about social media are oh so relatable to anyone with a phone and an Instagram account.
The "Marriage Story" star said on The Skinny Confidential's "Him & Her" podcast that she's "too fragile a person to have social media."
"I can't, my ego is too fragile," Johansson said on Monday's episode. "I can't deal with it, my brain is too fragile. I'm like a delicate flower."
The actor said she once had an Instagram account for three days, which only reinforced her decision to stop using social media.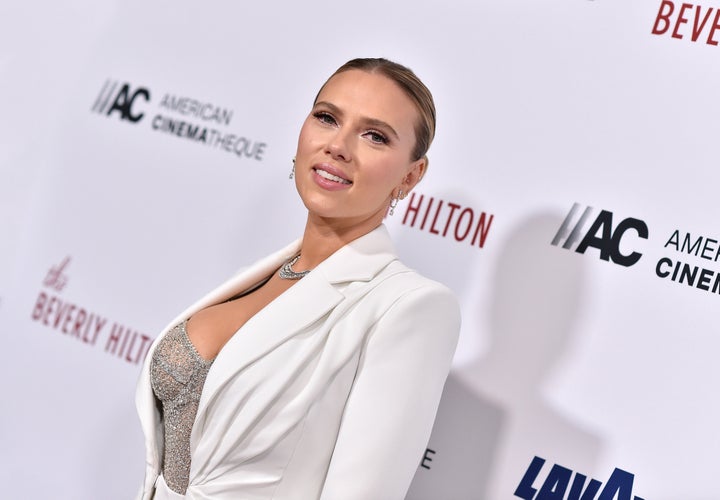 "When I started realizing that I'd spent 20 minutes looking at somebody's Instagram page … someone who worked for a friend of mine," she said. "I now know you have a pit bull and two daughters and you live in, like, Burbank. I was like, I just wasted 17 minutes of time."
"I now feel like I should move to California, get this specific dog and change my life in all these ways," Johansson said of getting sucked into someone else's account. "I felt so bad, like I was missing out on this random person's life ― I can't do this! I'm too fragile. I have so much anxiety about other things, I can't."
Johansson said that despite her resistance to having an account of her own, she gets the appeal of certain apps, like TikTok.
The Outset founder said that she becomes "like a 3-year old with their mom's phone where I get completely absorbed into it" if she logs into her skin care company's account.
"So, that's why I know I can't have it," she said.
Johansson is one of many celebrities who have a love-hate relationship with social media.
Selena Gomez recently shared that she was wrestling with being too online after getting caught up in drama with Hailey Bieber and Kylie Jenner. That led to her taking a step back from the internet.
"I love the way I am, I don't care, I'm big, I'm not, I don't care," Gomez said in February. "I love who I am. And yeah, I'm gonna be taking a second from social media, because this is a little silly and I'm 30, I'm too old for this."