Gigi Hadid
Bad Bunny shares future plans as his romance with Kendall Jenner develops
The Puerto Rican singer has given an interview
The relationship of Kendall Jenner and Bad Bunny has been all over the headlines in recent weeks, with the pair seeming to really capture the imagination of fans.
They have been seen at various events together recently, such as the Los Angeles Lakers vs Golden State Warriors basketball game.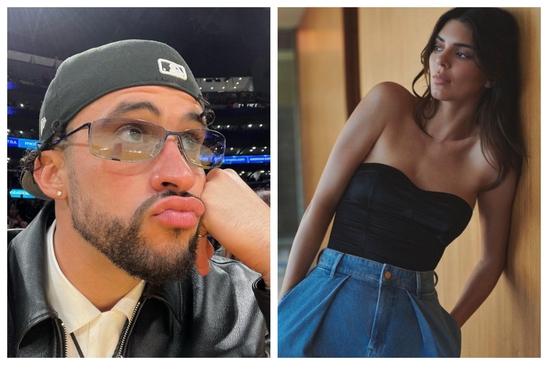 In addition, Bad Bunny has just released a new song 'Where She Goes'. According to many fans, there are many references to Kendall Jenner, his new love.
The pair are believed to have started dating earlier this year, although neither has made any reference to the other, so it is unknown where they are in their relationship.
Bad Bunny's plans for the future
However, Bad Bunny has now opened up in an interview with Apple Music's Zane Lowe and gave some clues about his professional and personal plans for the future that have to do with the American model.
"I just enjoy my life right now," he said.
"What's next? I don't know. I'm just enjoying my life right now, I'm just living and breathing."
Fans have interpreted this calmness to be about more than just his professional life.
He also talked about his latest song, explaining the inspiration behind it.
"I just felt it. I had this feeling and I said 'f**k, let's do it'," he revealed.
"That's what music is about, to have fun.
"I went straight to the studio with my guy and told him 'yo, I think I have a new anthem'.
"I'm really excited to show the world my new work."