Gal Gadot
Wonder Woman: How to watch all of Diana's live-action projects in chronological and release order
Wonder Woman is one of the biggest characters in the DCU. Here's how to watch all Diana Prince's memorable live-action appearances in order
One of the biggest icons in the DC Universe is Wonder Woman, the Amazonian superhero from a world of myth and monsters who finds herself in the modern-day outside world. A pillar of the Justice League and wider DCU, Wonder Woman blends classic mythology with bombastic superhero fare as Diana Prince defends the world from both magical and cosmic threats. Befitting her prominence and importance in the DCU, Wonder Woman has appeared in numerous live-action television and film projects in her 80+-year history.
From Lynda Carter's memorable television run as Wonder Woman to Gal Gadot making the character a box office record-shattering lead and fixture in the DC Extended Universe (DCEU), Wonder Woman always leaves an impression whenever she surfaces on-screen. Here are all the live-action appearances of Wonder Woman, both in release and chronological order for shared continuity projects, and additional information about the history of Wonder Woman in live-action film and television.
Wonder Woman live-action movies & TV shows in release order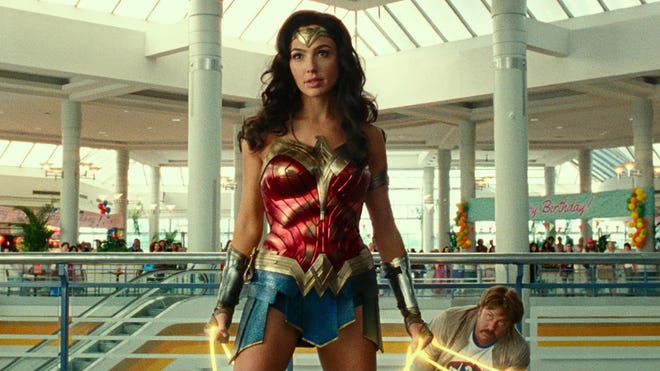 Wonder Woman makes her live-action debut in a 1974 television film starring Cathy Lee Crosby as the character, hewing more closely to the espionage-driven era for Diana Prince in the early '70s rather than the unabashedly fantasy-oriented superhero. Not as well-received as ABC had hoped, the networks commissions a follow-up television pilot the next year, with its own canon and recasting the main role with Lynda Carter in a depiction closer to the traditional comic book interpretation. Much better received, this led to ABC ordering a television series which ran for three seasons, concluding in 1979.
Following the '70s series, Wonder Woman hadn't appeared officially in live-action for nearly 40 years, before joining the DCEU with 2016's Batman v. Superman: Dawn of Justice. Played by Gal Gadot, the character received her own standalone film in 2017, which is followed by a sequel in 2020. Gadot reprises her iconic role in a supporting capacity in numerous DCEU projects, appearing more often throughout the shared cinematic universe than even Henry Cavill's Superman. Here are all the Wonder Woman live-action projects in release order:
Wonder Woman (1974)
Wonder Woman (1975-1979)
Batman v. Superman: Dawn of Justice (2016)
Wonder Woman (2017)
Justice League (2017)
Wonder Woman 1984 (2020)
Zack Snyder's Justice League (2021)
Peacemaker (2022)
Shazam! Fury of the Gods (2023)
The Flash (2023)
The production history behind the DCEU Justice League movie is an extensive and messy one, mired with plenty of behind-the-scenes drama and a chaotic road to get the film in theaters. After Batman v. Superman filmmaker Zack Snyder departs from the production, Joss Whedon replaces him to complete his directing duties as well as perform significant rewrites and reshoots to the existing story. Whedon's version, dubbed by some as "Josstice League," is the version that sees a wide theatrical release in 2017.
Vocal fan campaigning over the release of the "Snyder Cut" of Justice League rises when evidence of how wildly different Snyder's intended version of the film would be surfaces online. Warner Bros. rehires Snyder to finish his planned film in what is released in 2021 on Max under the full title Zack Snyder's Justice League. Running for over four hours, this cut retains the core premise of the Justice League forming to stop Steppenwolf from devastating Earth with the Mother Boxes but is vastly different in scope, tone, and content than the theatrical version.
It should also be noted that, in addition to the theatrical cut, there is an extended Ultimate Edition available on home video. Adding 31 minutes the movie, resulting in an R rating from the MPA for increased violence, the Ultimate Edition hews much closer to the theatrical cut of Batman v. Superman than the two different versions of Justice League and, because of this, is not counted separately.
Wonder Woman's live-action movies & TV shows in chronological order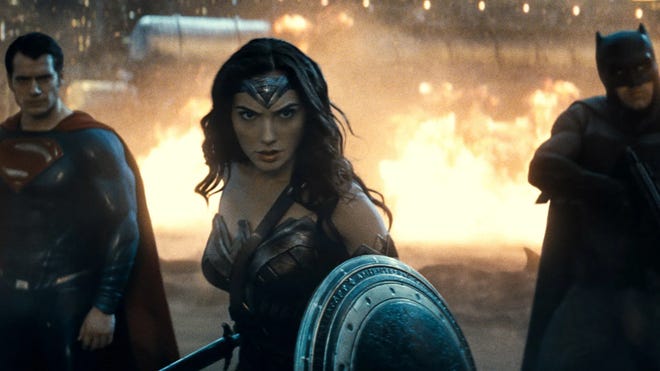 Counting both versions of Justice League, Wonder Woman appears in a total of eight DCEU projects spanning film and television. Most of these appearances involve actor Gal Gadot, though stand-in actor Kimberley Von Ilburg plays the character in the Peacemaker first season finale, shown as a silent, darkened silhouette. Here is the complete chronological order of Wonder Woman's appearances throughout the DCEU.
As a clarification, though the 2017 Wonder Woman movie contains bookends set in present-day, the majority of the film itself takes place during World War I, placing it at the beginning of Diana's timeline.
Wonder Woman (2017)
Wonder Woman 1984 (2020)
Batman v. Superman: Dawn of Justice (2016)
Justice League (2017)
Zack Snyder's Justice League (2021)
Peacemaker (2022)
Shazam! Fury of the Gods (2023)
The Flash (2023)
Is Wonder Woman part of DC's recent television programming?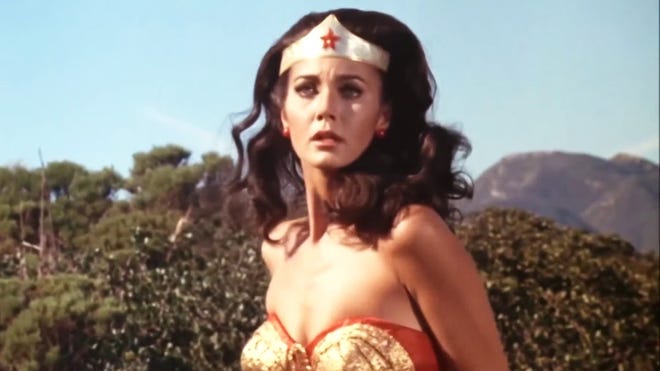 With Wonder Woman among the most iconic DC characters, it's surprising that Diana Prince hasn't appeared more prominently on television in comparison to Superman and Batman. This curious absence is compounded by Themyscira briefly appearing in the Arrowverse and Wonder Woman's longtime sidekick Donna Troy appearing as a series regular on the Max original series Titans. However, even with these direct references to the Wonder Woman mythos, Diana is completely omitted from appearing on-screen in either television universe.
The Arrowverse series Legends of Tomorrow briefly includes a shot of Themyscira though the Legends don't interact with any Amazons or acknowledge the wider mythology associated with the island. There are passing references to Wonder Woman in The Flash and Batwoman but it remains unclear in what exact capacity the superhero exists in the Arrowverse.
Similarly, though Donna Troy mentions Wonder Woman on multiple occasions throughout Titans, Diana herself is never actually seen in the entire series. Even when Donna dies in the second season finale and is transported back to Themyscira, along with Raven, for a magical resurrection, Wonder Woman is noticeably nowhere to be found, despite what just happened to her protege.
What live-action Wonder Woman projects are unreleased or were shelved?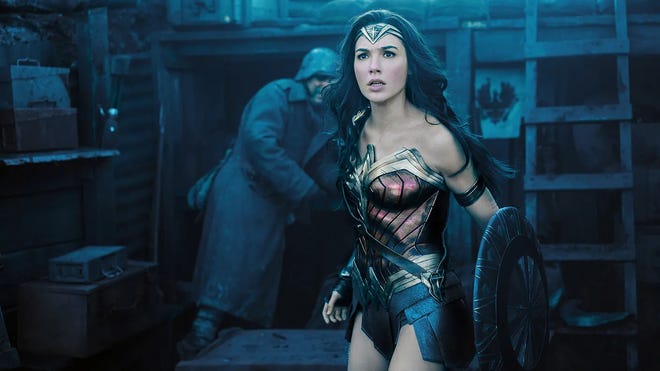 There is a lengthy history of planned Wonder Woman projects that, for whatever reason, have never officially seen the light, including planned television series that had proof of concept or even a complete pilot episode filmed. '60s Batman television series creator William Dozier produced a five-minute proof of concept film in 1967 titled Who's Afraid of Diana Prince?, starring Ellie Wood Walker as Diana and Linda Harrison as her fantasy alter ego. Available to view online, the premise has Diana imagine she is Wonder Woman in a break from her more timid and reserved daily life. No network moved forward with Dozier's pitch and the project was dropped.
Prolific television creator and producer David E. Kelley wrote a pilot for a planned Wonder Woman series, starring Adrianne Palicki as the superhero and intended to air on NBC in 2011. This version of Diana Prince runs a crimefighting corporation based out of Los Angeles called Themyscira Industries, which also handles licensing for the Wonder Woman brand, with Diana saving the day as Wonder Woman herself. Also available to view online, this discarded pilot also stars future Wonder Woman 1984 actor Pedro Pascal as Diana's liaison with the Los Angeles Police Department.
The CW commissioned a Wonder Woman pilot in 2012, under the tentative title Amazon, with both Allan Heinberg and Aron Eli Coleite attached to the project at various stages of development. However, in 2014, production on The Flash spinoff from Arrow was fast-tracked instead, sidelining Amazon. The CW looked to develop a Wonder Girl series in 2020, focused on the new character Yara Flor, but passed on the project the following year.
What are the next live-action Wonder Woman projects?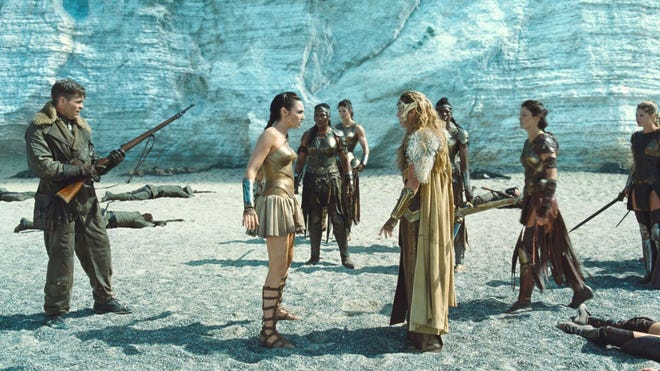 With a third Gadot-starring Wonder Woman feature film presumably canceled, all signs for the character's future lie in the DCU created by new DC Studios CEOs James Gunn and Peter Safran. No formal plans for a new movie or casting decision for Diana Prince have been publicly confirmed but a Wonder Woman-associated television series is among the slate of DCU television and film projects announced by Safran and Gunn in January 2023.
Titled Paradise Lost, the upcoming series is described as a prequel taking place long before Diana leaves Themyscira to venture into the outside world. Expected to focus on political intrigue on the island, it is unclear which Amazons and other Wonder Woman supporting characters, or even Wonder Woman herself, are set to appear on the show. No production start date or intended release date for Paradise Lost has currently been announced.